How to Screen Mirror Your Phone to Your TV: A Comprehensive Guide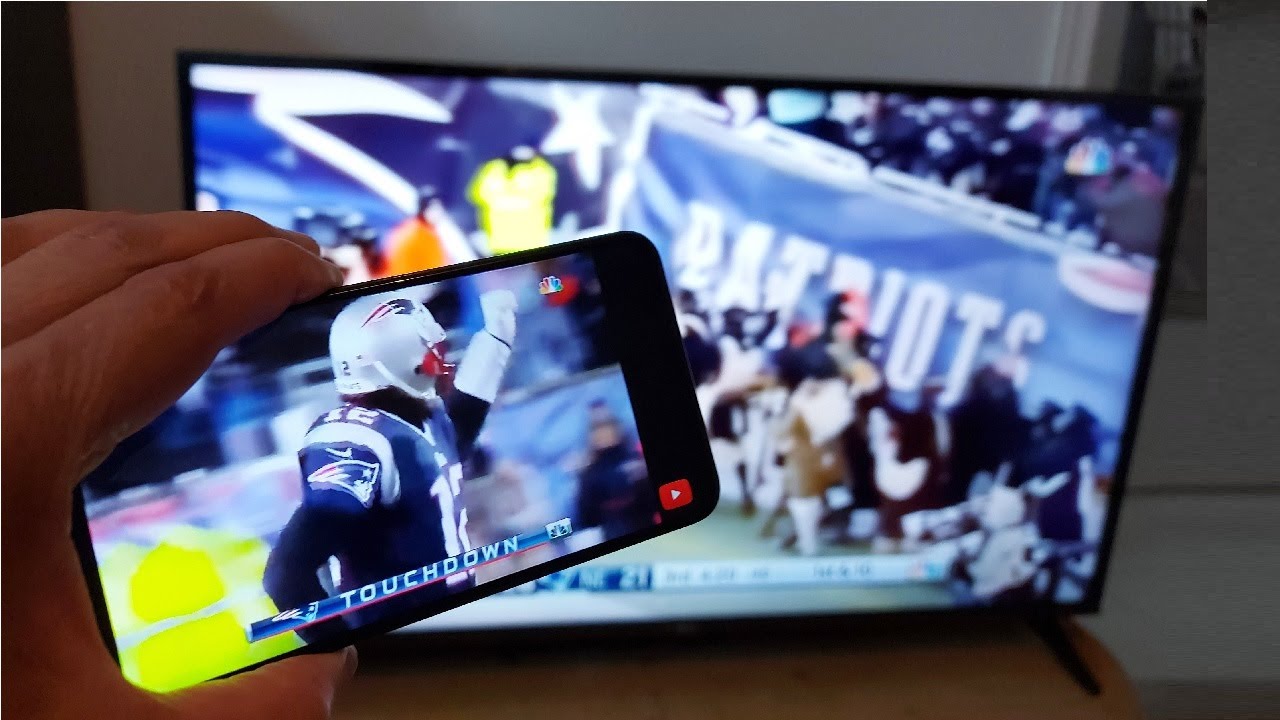 Ever wondered how to screen mirror your phone to your TV? 📱📺 In this article, you will learn how to seamlessly connect your phone, particularly if you have an android, to your television. This efficient method utilizes the Google Store and walks you through modifying your settings, installing necessary apps, and getting started.
1
Using Google Home to Screen Mirror
Start with downloading the Google Home app from the Google Store. Install and open it 📲. Immediately following, press start. A Gmail account is essential in this step, so make sure to have your email address and password 👥. After entering your credentials, tap next, allowing the prompts to load. The app will then detect your Smart TV 📺 – click on it and initiate the 'cast my screen' option.
Now, your phone screen will mirror to your TV, and you can also manage to have a big screen by rotating your phone. Remember, to get the rotate feature on your phone, you have to tweak your settings and enable rotation 🔄. And voila! That's the first step to screen mirror your Android phone to your TV using Google Home!
2
Screen Mirroring with Vizio Smart Cast App
For the second method, head to the Google Store and look out for the Vizio Smart Cast App. Download it and launch the app. Like before, type in your Google account details or choose to continue as a guest 👤. Accept the terms of service, and you've made it to the welcome screen 😊.
The Smart Cast platform has three features: Remote🔮, Apps🎲, and Browse🔍. Use the remote feature by choosing 'select device', make a start, and type in your TV's name. Voila! You now have control over your TV using your phone 📲 📺.
In the apps section, you'd be able to see the same apps that are installed on your TV. For instance, you can visit Youtube. Just press, and it will display 🎥. Likewise, if you go to the Browse option, you have additional perks of choosing between movies, live TV, and kids channels 🎞️📺🧒.
Conclusion: 🏁
There you have it! A comprehensive guide on how to screen mirror your phone to your TV using android 📱📺. This technology surely enhances the viewing experience and offers the convenience of managing your TV from your mobile device. Remember, don't hesitate to explore and tweak settings to get the best out of your devices. Happy mirroring! 😄
FAQ
What is screen mirroring?
Screen mirroring is a technology that allows you to replicate the screen of one device onto another device. For instance, by screen mirroring your phone, you can display its screen onto your TV.
Do I need any specific equipment to screen mirror my phone to my TV?
Yes, typically you will need a compatible TV or a screen mirroring device such as a Roku or a Chromecast, along with a smartphone that is capable of screen mirroring.
Can I screen mirror any type of phone to my TV?
Many Android, Windows and Apple smartphones have screen mirroring capabilities, but it depends on the specific model. You should check to ensure your phone supports screen mirroring before trying it.
Is there any specific app I need to screen mirror my phone?
You may not need an app at all as some phones have a built-in screen mirroring feature. If your phone does not, there are several apps available for download that can facilitate the process.
Will screen mirroring work with any TV?
Screen mirroring is most commonly compatible with smart TVs, but it can work with any TV if you use a screen mirroring device like a Roku or Chromecast.
How do I start screen mirroring on my phone?
You start by accessing the settings menu on your phone, then locate the screen mirroring or cast screen option and follow the prompts to connect to your TV.
Can I still use my phone while screen mirroring?
Yes, you can continue to use your phone as normal while screen mirroring. However, whatever activity you perform on your phone will be reflected on your TV.
Why is my screen mirroring not working?
There could be several issues. This could be due to an incompatible device, issues with your Wi-Fi connection, or your TV and phone being on different Wi-Fi networks.
Can I screen mirror without Wi-Fi?
Screen mirroring usually requires a Wi-Fi connection. However, some phones and devices allow for direct connection via HDMI or USB cords or even Bluetooth in some cases.
Does screen mirroring use data?
If connected to Wi-Fi, screen mirroring shouldn't use cellular data. However, it may use data if the content you're streaming requires an internet connection.
Is the quality of screen mirrored content as good as the original?
The quality of the mirrored content depends on both the source device and the target device. Some quality loss may occur in some cases.
Does screen mirroring carry audio as well?
Yes, screen mirroring carries both video and audio to the target device.
Is screen mirroring the same as casting?
No, there's a difference. With screen mirroring, whatever you see on your device's screen is displayed onto the bigger screen. In casting, you send, or "cast", a video, picture or song onto a TV or screen.
Can I screen mirror my phone to a projector?
Yes, if your projector has an HDMI or a compatible wireless connection, then you can mirror your phone's screen onto your projector.
Do all smart TVs support screen mirroring?
Most smart TVs do support screen mirroring, but it varies by model and manufacturer. Always check the specifics of your TV to be sure.
How do I disconnect my phone from the TV after screen mirroring?
Generally, you can simply turn off the screen mirroring function in your phone's settings or disconnect from the TV within the screen mirroring app you're using.
Does screen mirroring work over long distances?
Screen mirroring generally works over distances comparable to a typical Wi-Fi connection. Your devices will need to be within a certain range to maintain a good connection.
Will a call or notification interrupt screen mirroring?
Yes, incoming calls or notifications will display on the TV while screen mirroring, potentially interrupting the mirrored content.
Is it safe to screen mirror?
Yes, it is generally safe to screen mirror. However, you should be aware that whatever is displayed on your phone, including private messages or sensitive information, will also be displayed on your TV.
Can I mirror my phone to multiple TVs simultaneously?
It depends on the capabilities of your phone and the devices you're using for screen mirroring. In most cases, screen mirroring is limited to a single display at a time.
Can I adjust the orientation of the screen while mirroring?
Yes, default settings typically follow the orientation of the phone. You might be able to lock the orientation in some apps or settings, but this varies depending on the device.
Can I screen mirror a game from my phone to my TV?
Yes, games can be mirrored to the TV. However, there might be a delay between the actions on your phone and what's displayed on your TV.
What if the aspect ratio of my phone and TV is different?
If aspect ratios are different, the mirrored image may be stretched or have black bars on the sides. Some devices lets you adjust the resolution to match the TV's aspect ratio.
Can I mirror a downloaded movie from my phone to my TV?
Yes, you can mirror any content that can be displayed on your phone's screen, including downloaded movies.
Is there any delay while screen mirroring?
There can be a minor delay, however this greatly depends on your Wi-Fi connection and the power of the devices being used.
Do I need to screen mirror my phone in order to use a Smart TV?
No, you do not need to screen mirror in order to use a Smart TV. It is only needed if you want to display your phone's screen on the TV.
Does screen mirroring work with streaming apps like Netflix and Hulu?
Yes, screen mirroring will work with most streaming apps including Netflix and Hulu.
Can I screen mirror if my phone is not a recent model?
It depends. If your phone has the screen mirroring feature, then it should work. If not, you can download a screen mirroring app.
Are there any other terms for screen mirroring?
Yes, depending on the device or manufacturer, screen mirroring might also be known as screen sharing, media output, cast screen, wireless display, or Smart View, among others.
How can I improve the quality of my screen mirroring?
Ensure you have a strong and stable Wi-Fi connection, close any unnecessary apps to free up processing power in your phone, and keep your devices up-to-date with the latest software updates.