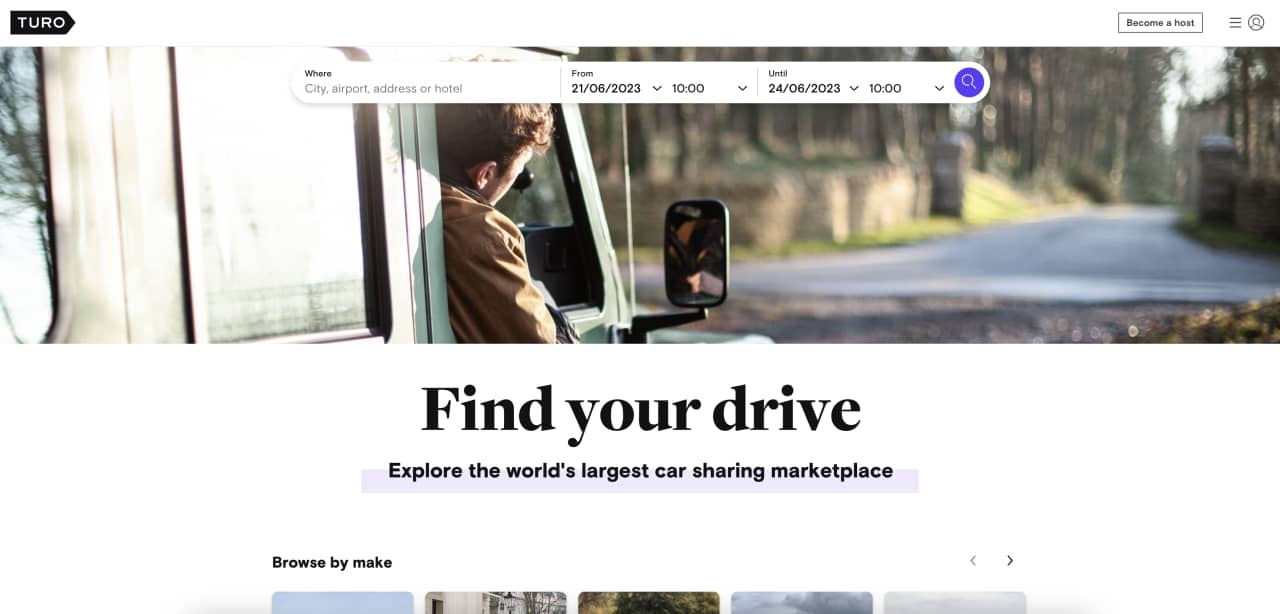 Top 5 Turo Alternatives: Best Car Rental Apps of 2023 for Seamless Travel Experience
Discover the future of car rentals with our roundup of the best Turo alternatives in 2023! Explore the top 10 car sharing apps that offer a seamless, user-friendly experience, and find the perfect way to hit the road. In this rapidly growing market, Turo is no longer the only game in town, and there's a car rental app to suit everyone's needs. Dive into our comprehensive guide to learn more about the features, benefits, and pricing of these exceptional Turo competitors, so you can make an informed choice for your next adventure.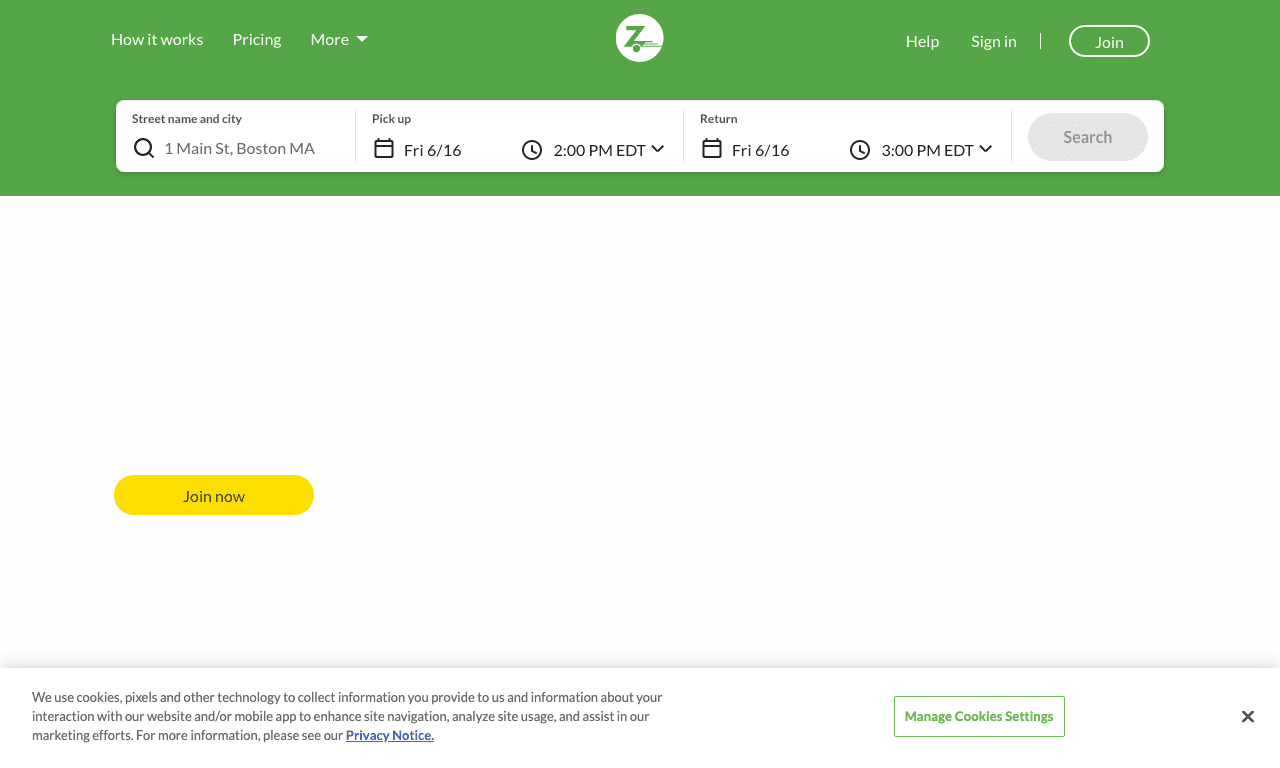 4.5

Discover the convenience of urban transportation with Zipcar, a leading car-sharing app designed to help users find, reserve, and unlock a variety of vehicles effortlessly. Offering an extensive selection of cars, from eco-friendly hybrids to spacious SUVs, Zipcar not only enables the freedom of on-demand driving but also promotes sustainability and cost-effective solutions for city dwellers. Experience simplified travel in just a few taps, and enjoy unparalleled flexibility with hourly or daily rental options to cater to diverse needs. Zipcar – the ultimate choice for hassle-free and sustainable urban mobility.
Pros
Convenient access to vehicles without the commitment of owning a car
Cost-effective for those who only need a car occasionally
Cons
Limited availability in certain areas
Extra fees for late returns or fuel replacement
Conclusion: Overall, Zipcar is a useful option for those who need occasional access to a car, but users should be aware of the limitations and potential extra fees.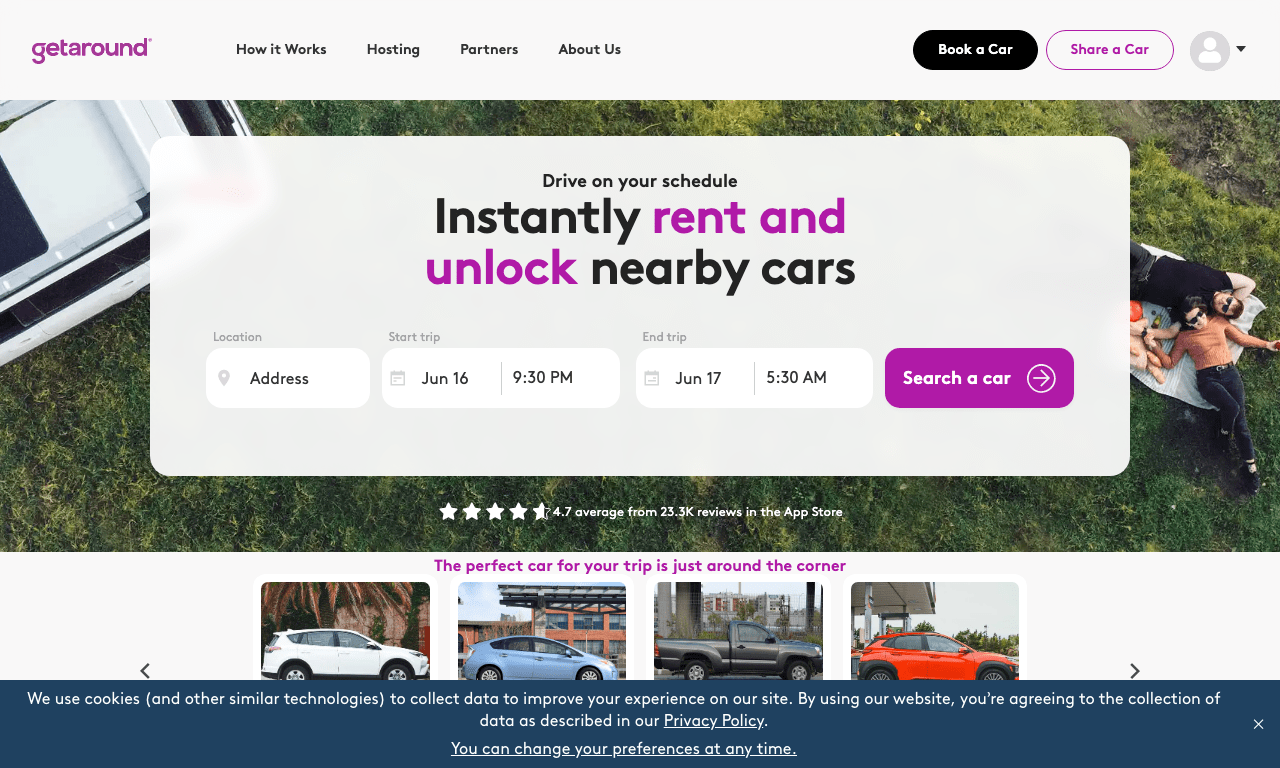 4.4

Discover the convenience and simplicity of Getaround, a revolutionary car-sharing app that allows users to instantly rent, unlock, and drive cars in their community. With its user-friendly design and wide range of vehicles, Getaround provides a seamless, eco-friendly alternative to traditional car rentals. Join the growing number of satisfied users who've embraced this innovative, cost-effective, and hassle-free approach to transportation. Experience the freedom and flexibility offered by Getaround – the future of urban mobility at your fingertips.
Pros
Getaround allows car owners to make money renting out their vehicles, providing a passive income stream.
The app is easy to use, with a straightforward booking process and clear pricing information.
Cons
Renters may be under-insured and not have proper coverage in the case of an accident, putting the car owner at risk.
There is a risk of damage or theft to the car, which could be expensive for the owner to repair or replace.
Conclusion: Overall, Getaround has benefits for both car owners and renters, but it is important to carefully consider the potential risks and drawbacks before using the service. Car owners should make sure they have proper insurance and take precautions to protect their vehicles, while renters should be aware of their coverage and responsibilities when using someone else's car.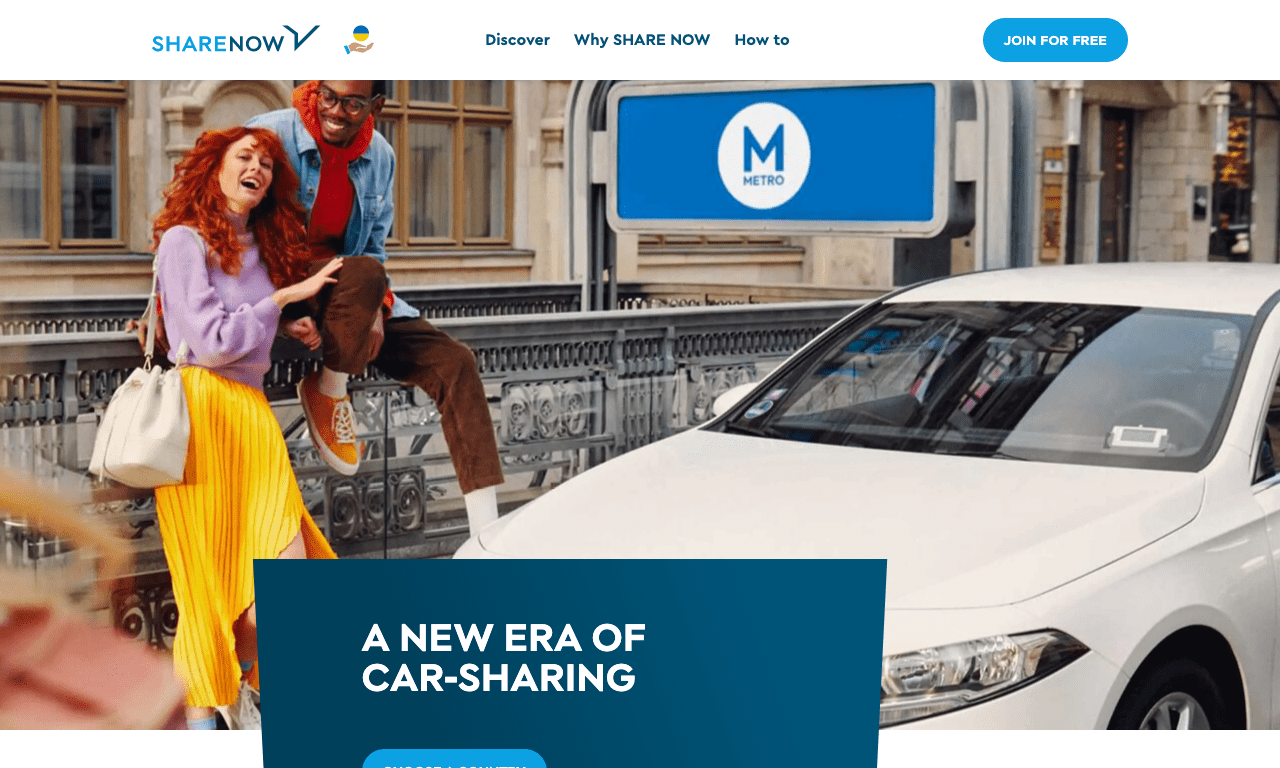 4.0

Discover unparalleled convenience in urban mobility with the Car2go app, your ultimate solution for accessing a diverse fleet of shared vehicles in major cities across the globe. Effortlessly find, reserve, and unlock eco-friendly rides at your fingertips, making your daily commute or spontaneous trips more streamlined and budget-friendly. Experience seamless integration of advanced technology and innovative features that cater to your personalized transportation needs while promoting sustainability and reducing carbon footprint. Empower your urban adventures with Car2go and elevate your smart city living experience.
Pros
Convenient and flexible car rental service that allows users to pick up and drop off cars at various locations within a city.
Affordable rates and no membership fees make it accessible to a wide range of people.
Cons
Limited car selection may not meet the needs of all users, particularly those requiring larger vehicles or specific features.
Availability of cars can vary based on location and time, making it difficult to rely on for last-minute transportation needs.
Conclusion: Overall, Car2go is a great option for those looking for an affordable and flexible car rental service. However, it may not be the best fit for everyone, particularly those with specific car needs or tight schedules.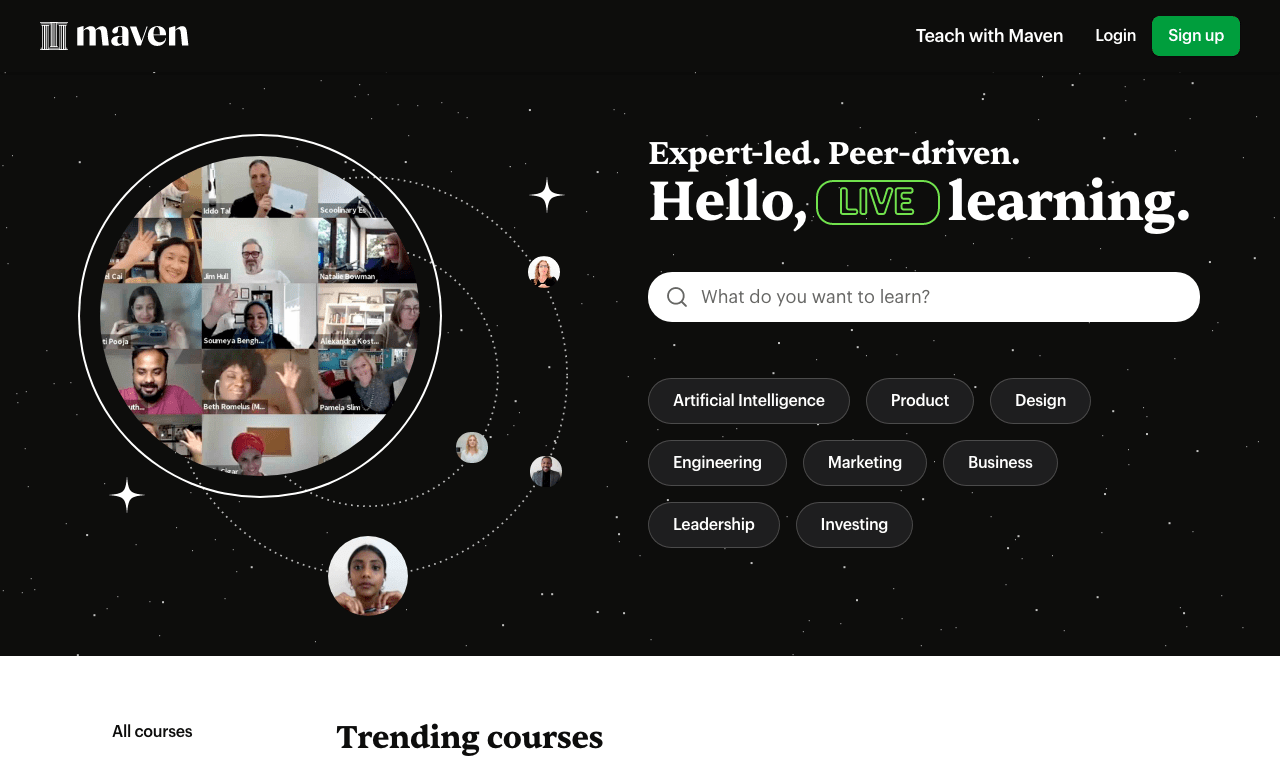 3.8

Maven is an innovative app designed to transform the way professionals connect, collaborate, and grow their networks. Built with simplicity and efficiency in mind, Maven offers a seamless experience for users to discover like-minded individuals, exchange valuable insights, and foster meaningful connections. This game-changing networking platform is powered by an advanced algorithm, designed to match users with relevant professionals in their field, ultimately expanding their reach and opening up new opportunities. With Maven, users can stay ahead in their careers and industries, all while cultivating a strong and supportive network of industry leaders and influencers. Experience the future of professional networking with Maven today.
Pros
Maven can manage dependencies and plugins for a project, making it easy to keep track of everything needed for development.
Maven provides a standardized build process that facilitates continuous integration and deployment, improving development efficiency.
Cons
Setting up and configuring Maven for the first time can be time-consuming and may require some technical knowledge.
Maven can be restrictive in some cases, as it operates with a fixed set of conventions and may not allow for total customization of a project.
Conclusion: Overall, Maven can be a useful tool for Java developers looking to simplify their build process and improve development efficiency. However, it may not be the best fit for every project or team, and its fixed conventions may pose limitations in certain situations.

3.1

Discover the convenience and flexibility of the Sixt app, a top-rated car rental service that offers an expansive selection of vehicles to suit any travel need. Simplify your rental experience with easy booking, customized options, and seamless vehicle return capabilities. Experience the future of car rental with the innovative features and unparalleled customer service provided by the Sixt app.
Pros
Sixt offers a wide selection of rental cars from luxury vehicles to economy cars.
The Sixt app allows users to easily make reservations and manage their rental cars through their mobile device.
Cons
Some users have reported technical difficulties with the app and difficulty contacting customer service for assistance.
Sixt may not have as many rental locations as other major car rental companies depending on the area.
Conclusion: Overall, Sixt is a solid option for those looking for a rental car with a variety of vehicle options. However, the company should work on improving the customer service experience and resolving any technical issues with their app.
Frequently Asked Questions
What are the top 10 Turo alternatives for seamless travel experiences in 2023?
The top 10 Turo alternatives include Airbnb, Zipcar, Getaround, Wheelz, Car2go, Maven, Hertz, Enterprise, and Sixt.
How do Turo alternatives compare to traditional car rental companies?
Turo alternatives generally offer more flexibility, easier booking and management through mobile apps, and a wider variety of vehicle options compared to traditional car rental companies. However, they may be limited in availability depending on location and could have varying levels of customer service.
Are Turo alternatives more affordable than traditional car rental companies?
Turo alternatives can provide more affordable options for renting vehicles, particularly for those who only need a car for short periods or during off-peak times. However, pricing can vary based on factors such as location, vehicle type, and rental duration.
Is it safe to use peer-to-peer car-sharing apps like Turo and Getaround?
While peer-to-peer car sharing apps can provide a convenient and cost-effective alternative to traditional car rentals, users should be cautious and research each platform's insurance coverage, payment security, and customer reviews.
Can I earn money by listing my car on Turo or Getaround?
Yes, both Turo and Getaround allow car owners to make extra income by renting out their vehicles. However, it is important to weigh the potential risks, such as damage or theft to your vehicle, and ensure you have proper insurance coverage.
Can I rent luxury or specialty vehicles through Turo alternatives?
Some Turo alternatives, like Sixt and Turo itself, offer luxury vehicles for rent. However, the availability of luxury or specialty vehicles depends on the specific platform and location.
Are there any car-sharing apps specifically designed for college students?
Wheelz is a car-sharing app designed specifically for college students, offering convenience and affordability for short-term rentals. However, it may have limited availability depending on the area and require users to trust others with their personal vehicles.
Are Turo alternatives available internationally?
Many Turo alternatives, such as Car2go, Sixt, and Enterprise, offer their services in multiple countries. However, availability varies by location, and users should check each platform's coverage before planning trips abroad.
Are Turo alternatives environmentally friendly?
Some Turo alternatives, like Zipcar and Car2go, promote sustainability by offering eco-friendly vehicle options such as hybrids and electric cars. Additionally, car-sharing services can reduce the overall number of vehicles on the road, contributing to a lower environmental impact.
How can I find and compare the best Turo alternatives for my travel needs?
To find the best Turo alternatives for your needs, consider factors such as the availability of vehicles in your location, pricing, user reviews, and the specific features offered by each platform. Researching and comparing the advantages and disadvantages of each app can help you make an informed decision about the best car rental option for your trip.
What is the purpose of the Turo app?
Turo is a peer-to-peer car sharing platform, effectively making it possible for car owners to rent out their vehicles when they're not using them. By doing so, it offers an alternative to traditional car rental services, often at a lower cost and with a wider variety of vehicles available.
How does car rental through Turo work?
First, you need to download the Turo app or visit the Turo website. You're then able to search for and book cars from local hosts. Once a booking is confirmed, you arrange with the host where and when to pick up the car. After the trip, you return the car to the agreed-upon location. Ratings are based on the condition of the car and the host's experience.
Should I get Turo's insurance coverage?
Turo offers different levels of insurance coverage that you can choose to add to your booking. It provides protection against physical damage to the vehicle and liability for accidents. Depending on your personal auto insurance policy, you may not need additional coverage, but it's always a good idea to check with your insurance provider.
Which cars are available for rent on Turo?
The selection of vehicles available on Turo varies depending on the individual hosts in your area. You can find a wide variety from economy and compact cars to luxury sedans, SUVs, and even unique and classic cars. Just search the app or website for your preferred car type and dates.
Can I rent my car out on Turo?
Yes, any car owner who meets Turo's requirements can list their car for rent. This is a way for car owners to make money from their vehicles when they are not using them. However, there are certain requirements your vehicle has to meet, such as age, mileage, and value limitations. You need to check detailed host requirements on the Turo website.
How do I price my car on Turo?
You can set your own daily price or use Turo's dynamic pricing tool, which adjusts the price based on market value, location, time of year, and other factors. It's important to price competitively to attract renters but also consider costs such as maintenance and wear and tear on your vehicle.
Can I choose who rents my car on Turo?
You can certainly choose to manually approve or decline each trip request, or you can enable 'Instant Book' and allow any driver who meets Turo's requirements to book your car without your prior approval. However, you can't discriminate against renters based on factors such as race, religion, or nationality as per Turo's nondiscrimination policy.
Is Turo available internationally?
Yes, Turo operates in several countries around the world, including the United States, Canada, Germany, and the United Kingdom. The exact number and list of countries can vary, so it's advisable to check the Turo website for the most current information.
What are the requirements to rent a car on Turo?
To rent a car on Turo, you must have a valid driver's license, be at least 18 years old (or 21 for certain vehicles), and meet certain auto insurance requirements. It's important to read and understand Turo's policies and rules before booking a trip.
Is Turo cheaper than traditional car rental companies?
Prices on Turo can be cheaper than traditional rental companies because the costs to operate Turo are often lower than for traditional companies. However, prices can vary based on the car make, model, and location. It's always a good idea to compare prices before booking.