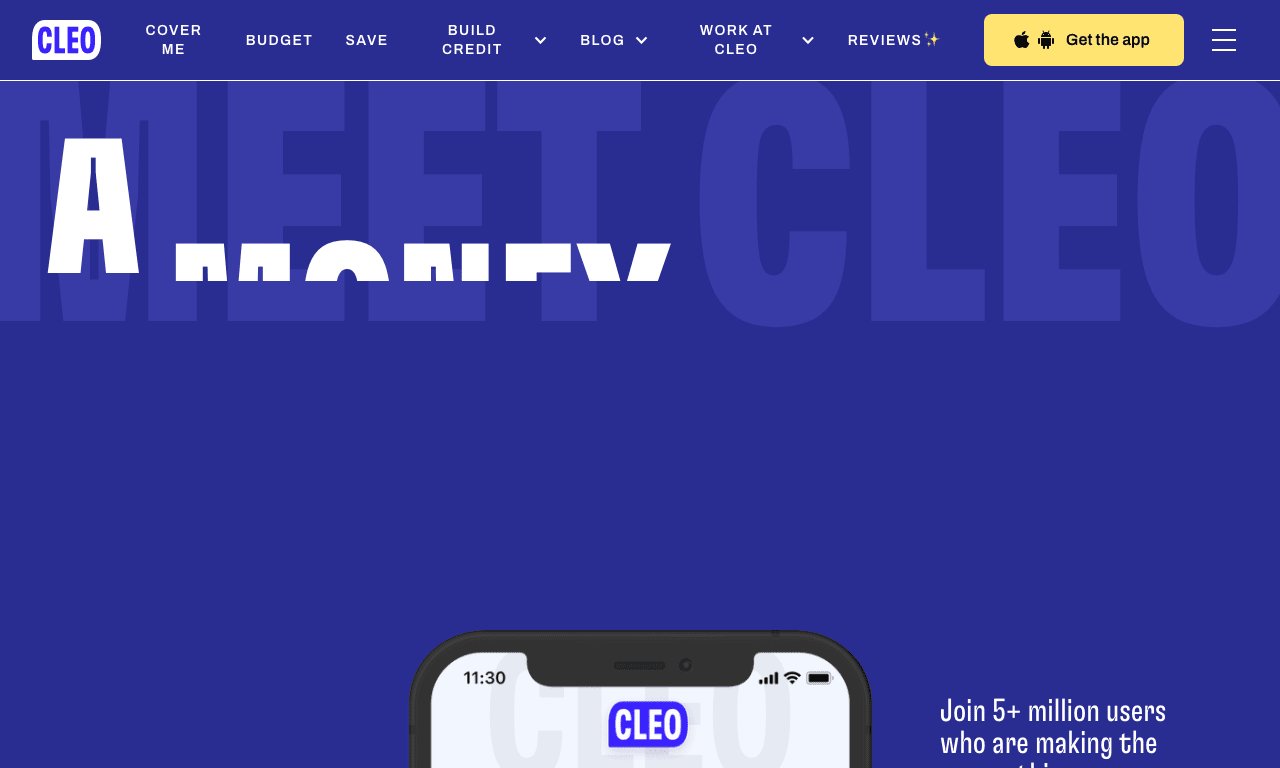 Top 10 Cleo Alternative Apps in 2023: Discover the Best Budgeting & Finance Tools!
Are you looking to streamline your personal finance game in 2023? You've probably heard of Cleo, the popular finance management app that boasts innovative features to help you save money and budget effectively. But what about other apps like Cleo that also offer advanced budgeting tools for tech-savvy users? Look no further! In this article, we're sharing the top 10 Cleo alternative apps that will give your financial life a major boost in 2023. Get ready to explore budgeting, savings, and money management apps that will supercharge your financial fitness, helping you achieve your goals and live your best life – all from the palm of your hand!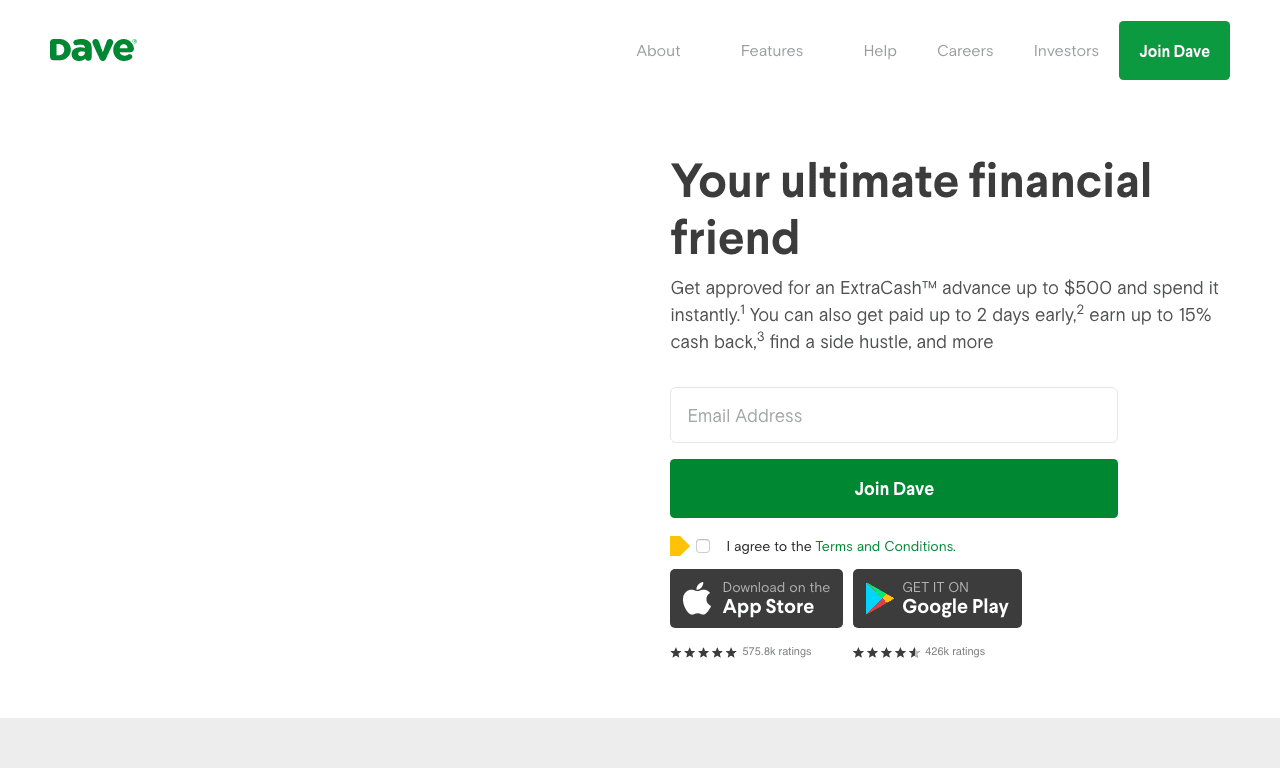 4.9

Dave is a user-friendly mobile app designed to help individuals take control of their finances and avoid costly overdraft fees. Offering personalized budgeting tools, real-time expense tracking, and instant access to interest-free cash advances, this innovative financial app provides a powerful solution to effectively manage your money. With an intuitive interface and the objective of fostering financial stability, Dave simplifies personal finance with cutting-edge features that cater to diverse financial needs. Stay ahead of your expenses and make smarter money decisions with Dave, your ultimate financial assistant.
Pros
Dave offers cash advances of up to $100 with no interest or credit check required, which can be a lifesaver for those in need of quick cash.
The app also provides in-depth budgeting tools and resources, including alerts for upcoming bills and a feature that lets you know when you're in danger of overdrafting your bank account.
Cons
Although the app advertises free banking, it does require users to have a subscription for certain features or services, such as getting paid up to two days early or using Dave's credit-building services.
The app's overdraft protection service is only available if you enroll in the $1 per month Dave Membership, which some users may find unnecessary or unaffordable.
Conclusion: Overall, Dave can be a useful tool for managing your finances and accessing short-term loans, but users should carefully evaluate the costs and benefits of its subscription services before signing up.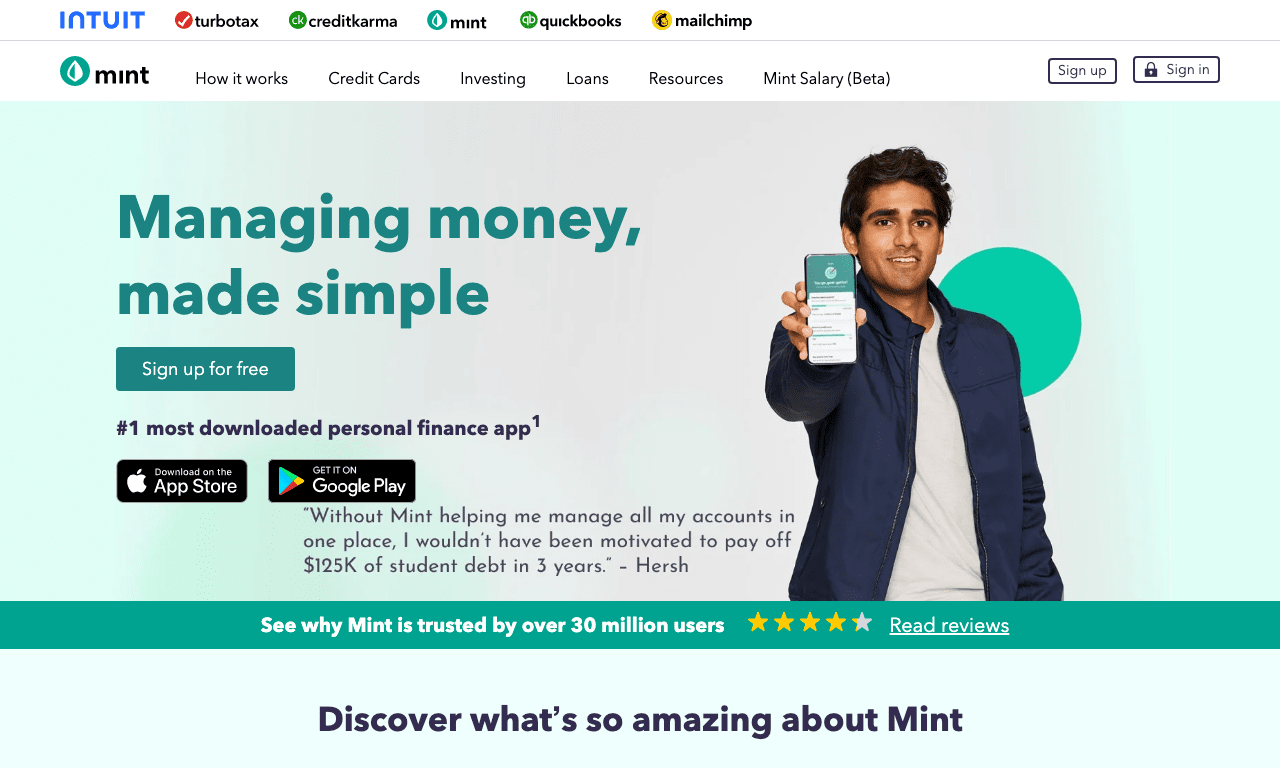 4.8

Mint is a highly acclaimed financial management app that offers users the convenience of tracking expenses, budgeting, and managing their finances in a single platform. With intuitive features and cutting-edge technology, Mint simplifies the process of staying on top of your financial goals. Utilize this innovative app to gain better control over your personal finances and make informed decisions for a secure financial future. Experience effortless money management with Mint, the ultimate solution for savvy spenders.
Pros
Mint offers comprehensive financial tracking and budgeting tools, with the ability to link multiple accounts and view a complete financial picture in one place.
The app offers personalized insights and tips to help users save money and reach their financial goals.
Cons
Some users have reported technical issues with linking certain bank accounts or transactions not syncing properly.
Mint collects a lot of personal financial data, which some users may be uncomfortable sharing or may raise privacy concerns.
Conclusion: Overall, Mint is a powerful tool for anyone looking to better manage their finances and stay on top of their budget. While there are some potential drawbacks, the pros generally outweigh the cons for most users.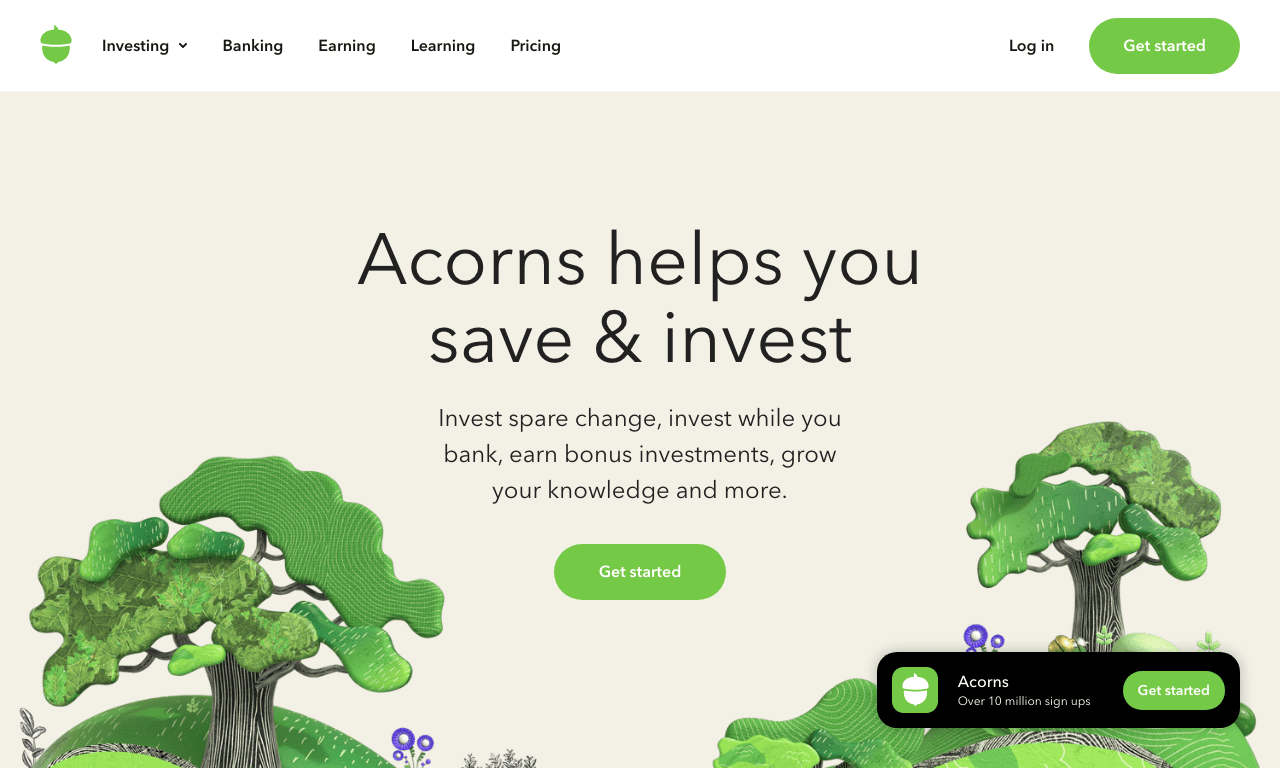 4.7

Acorns is a cutting-edge financial app designed to simplify and revolutionize personal investing for users of all levels. Offering an effortless approach to investing, Acorns harnesses automatic round-ups and spare change to create the perfect portfolio tailored to your needs. With flexible, intuitive features and a robust educational platform, Acorns empowers users to grow wealth with ease, making investing more accessible than ever before. Experience the seamless fusion of technology and finance with the Acorns app, where small change paves the way for big results in the world of personal finance.
Pros
Encourages regular investing through roundups and recurring deposits
Offers a diverse range of investment options, including ETFs and socially responsible portfolios
Cons
Has relatively high fees compared to other investment platforms
Limited control over individual investment selections
Conclusion: Acorns can be a good option for beginner investors looking for a more passive approach to investing, particularly with its roundups and easy-to-use interface. However, the platform may not be ideal for more experienced investors who prefer more control over their investment selections and want to avoid high fees.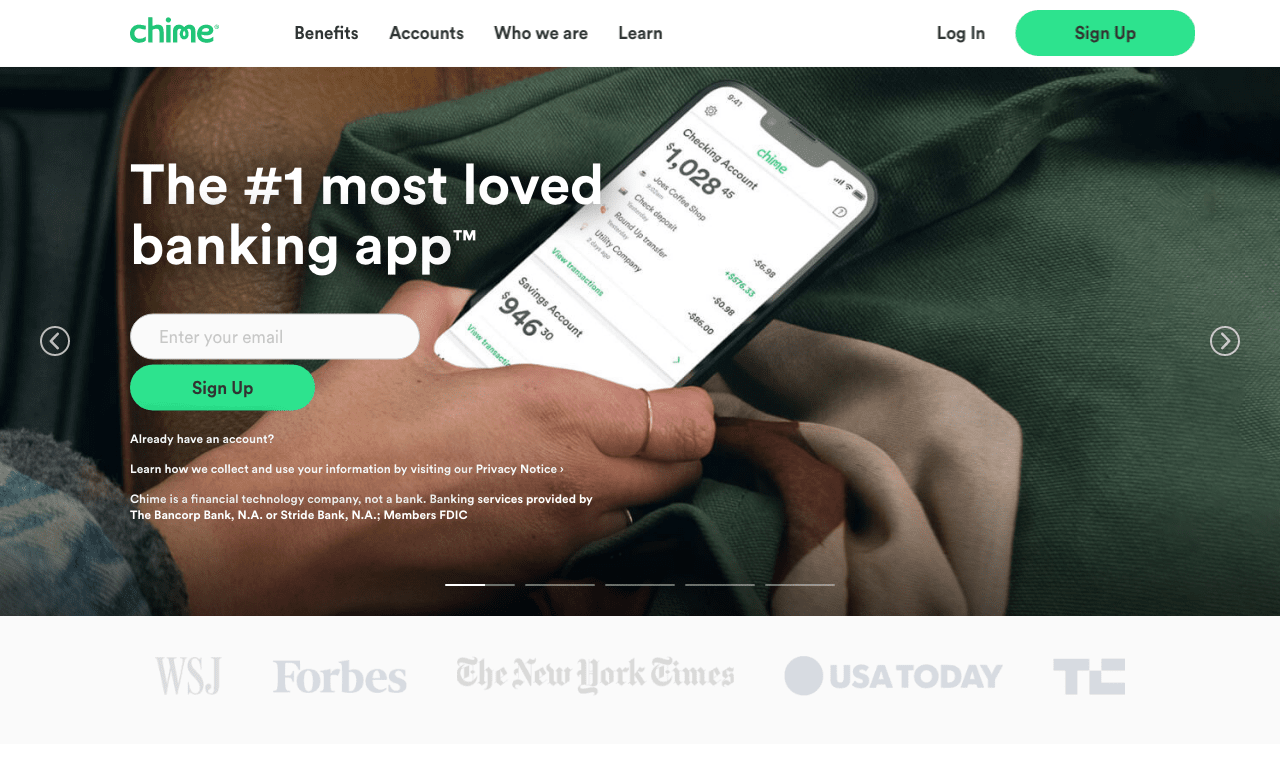 4.6

Chime is a unique and innovative mobile banking app designed to simplify your financial life. With user-friendly features like automatic savings, instant transaction notifications, and fee-free ATMs, Chime offers a seamless banking experience that puts you in control of your finances. Stay organized, manage your money efficiently, and experience the convenience of online banking with Chime. Upgrade your personal finance game with this streamlined and customizable app.
Pros
No monthly fees or overdraft charges
Fast and easy to open an account
Cons
Limited branch access
No joint account options
Conclusion: Chime is a great option for those looking for a fee-free, easy-to-use banking app, but may not be the best fit for those who need multiple account holders or frequent in-person banking services.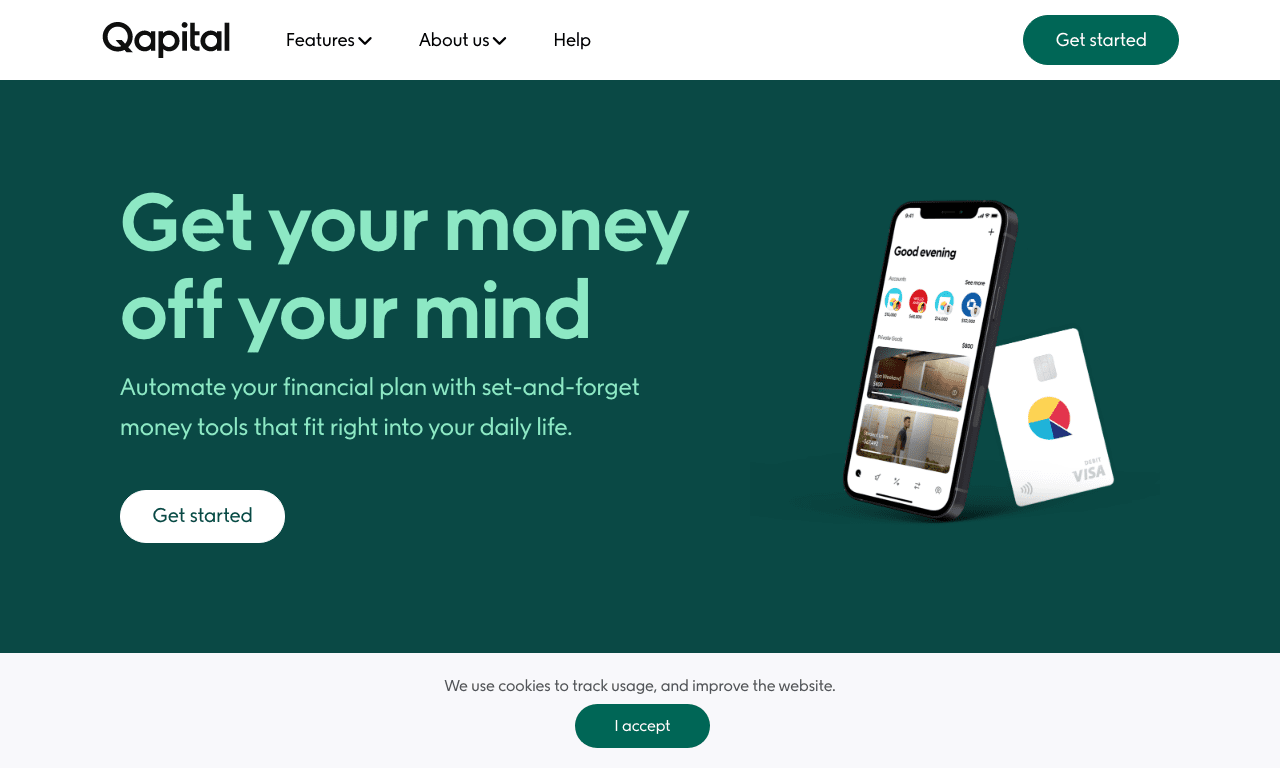 4.5

Qapital is a innovative personal finance app designed to make saving and investing hassle-free and efficient for users, helping them effortlessly achieve their financial goals. With its intuitive interface and customizable features such as goal-setting, automatic transfers, and round-up savings, Qapital simplifies budgeting and empowers users to take control of their finances. Suitable for individuals seeking smarter money management, Qapital seamlessly integrates with popular banking institutions, ensuring secure and streamlined transactions, while promoting financial literacy with insightful articles and resources. Experience a transformative approach to money management by incorporating Qapital into your financial strategy today.
Pros
Easy to set up savings goals and rules: Qapital makes it simple to create savings goals with specific rules, such as automatically saving a set amount of money when you spend on certain purchases or rounding up your purchases to the nearest dollar and putting the difference into savings.
Great customization options: You can customize your savings rules and goals to fit your unique spending and saving habits, allowing you to tailor your saving strategy for maximum effectiveness.
Cons
Limited investment options: Qapital's investment options are limited to a few pre-selected ETFs, so if you're looking for more investment control or research options, you may want to look elsewhere.
Fees can add up: While Qapital's basic plan is free, there are fees for using higher-tier plans or certain investment options, which can add up over time and eat into your savings.
Conclusion: Overall, Qapital is a solid choice for anyone looking to automate their savings and customize their saving strategy. However, it may not be the best option if you're looking for more robust investment options or are wary of potential fees.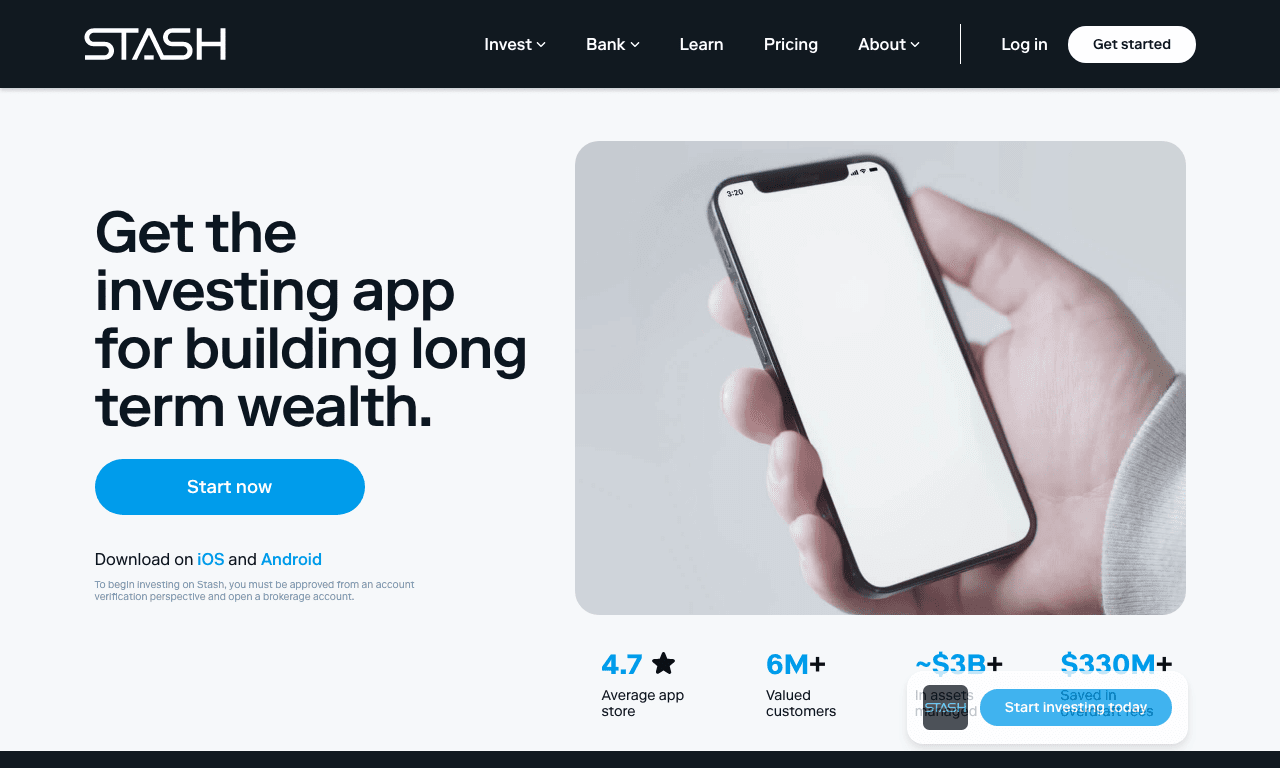 4.4

Stash is a groundbreaking personal finance app designed to simplify investing, saving, and retirement planning for users of all experience levels. Helping individuals achieve financial freedom, this intuitive mobile app provides a range of smart money-management tools, expert insights, and customizable investment options tailored to users' specific goals. Seamlessly bridging the gap between traditional and modern finance, Stash offers a unique user experience that empowers people to make informed decisions and build a secure financial future.
Pros
User-friendly interface with easy navigation and simple-to-use features
Offers a wide range of investment options for both beginners and experienced investors
Cons
Limited customer service with only email support available
Fees associated with certain features and investment opportunities may be higher compared to other investment platforms
Conclusion: Stash is a user-friendly investment app that offers a diverse range of investment options, however higher fees and limited customer support may be a drawback for some users.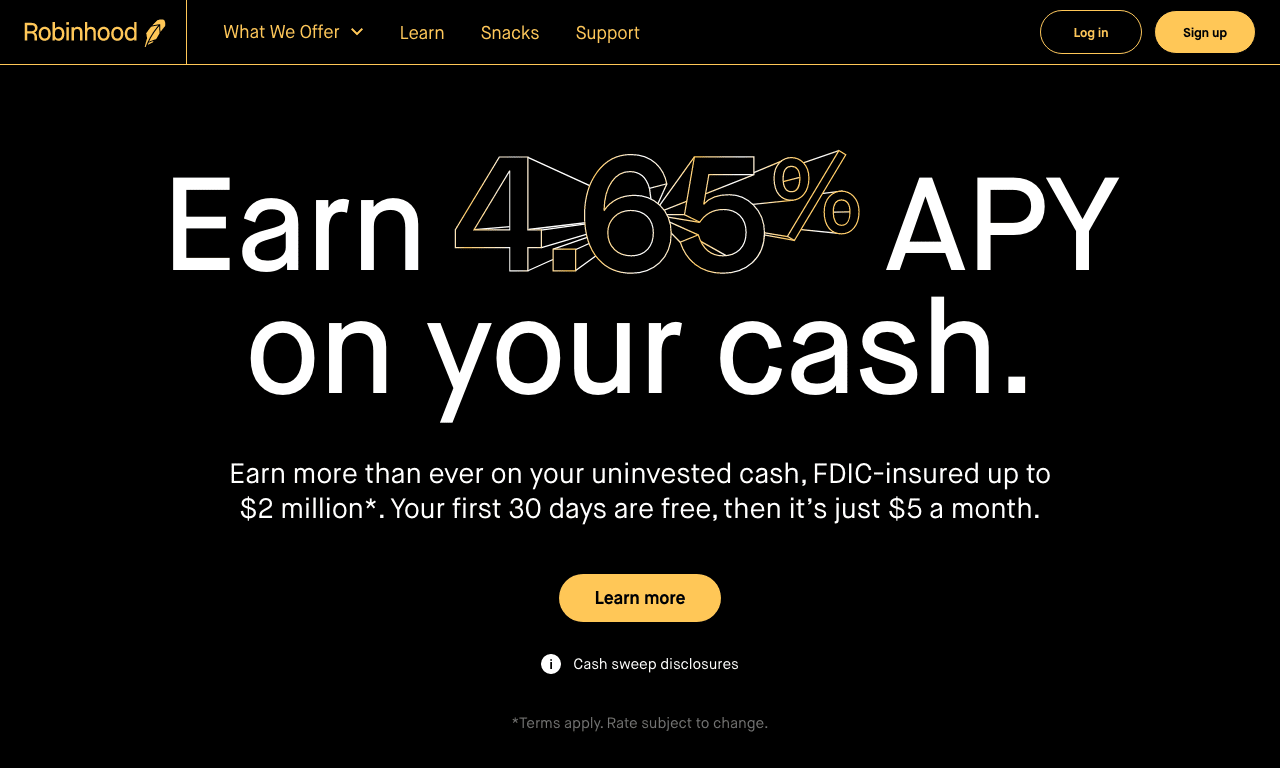 4.3

Robinhood is an innovative financial services platform that aims to simplify and democratize access to the stock market. This mobile app offers commission-free trading, allowing users to invest in stocks, cryptocurrencies, and exchange-traded funds (ETFs) easily and affordably. Robinhood's user-friendly interface and valuable educational resources make it the perfect choice for both first-time investors and seasoned traders seeking a modern and efficient trading experience. Discover the benefits of effortless investing and take control of your financial future with Robinhood.
Pros
Commission-free trading, making it accessible to a wider range of investors
Easy to use interface with real-time market data and news
Cons
Limited investment options, primarily focused on equities
No ability to trade mutual funds or bonds
Conclusion: Overall, Robinhood is a great option for investors who want to invest in stocks and have a user-friendly platform. However, it may not be the best option for those wanting to diversify their portfolio beyond equities or for more experienced investors looking for advanced trading tools.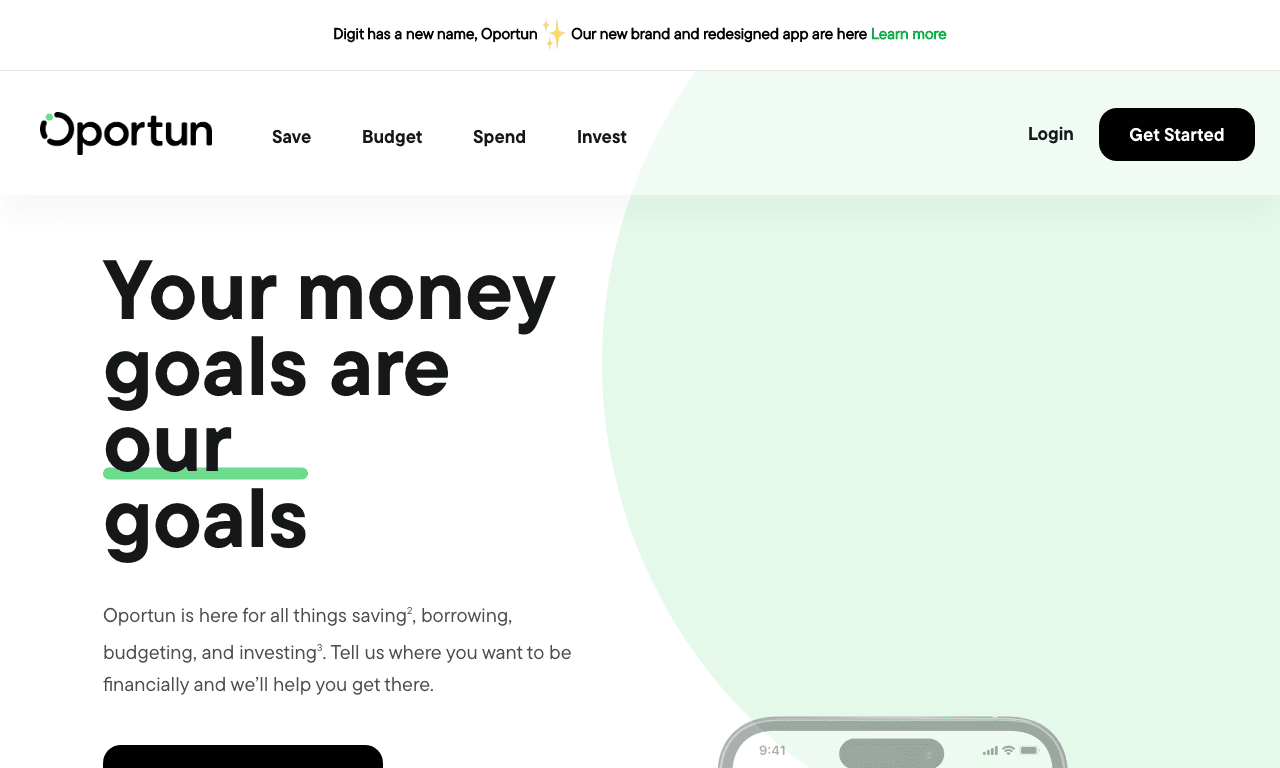 4.2

Discover the power of smart money management with Digit, an innovative app designed to simplify your finances. Stay ahead of the game by automatically saving for your goals, effortlessly paying off debts, and seamlessly investing in your future. With a data-driven approach, Digit analyzes your spending habits and financial needs to provide you with a personalized, stress-free budgeting experience. Don't miss out on the secret to financial success – get Digit and start taking control of your financial well-being today.
Pros
Digit is a great app for people who want to save money without too much effort. It analyzes your spending habits and moves a small amount of money into a savings account every few days. This can lead to significant savings over time. Additionally, the app provides personalized financial advice and insights based on your financial goals.
Cons
There are some concerns about the security of Digit, as it requires access to your bank account information. While the company claims to use industry-standard security measures to protect your information, there is always a risk associated with sharing sensitive financial information. Additionally, some users report that the app can be too aggressive with its savings goals, leading to overdraft fees or other financial issues.
Conclusion: Overall, Digit can be a useful tool for people who want to save money automatically and receive personalized financial advice. However, users should do their due diligence to ensure that their personal information is protected and that the app's savings goals are realistic. As with any financial tool, it's important to use Digit in conjunction with other budgeting and savings strategies to achieve long-term financial goals.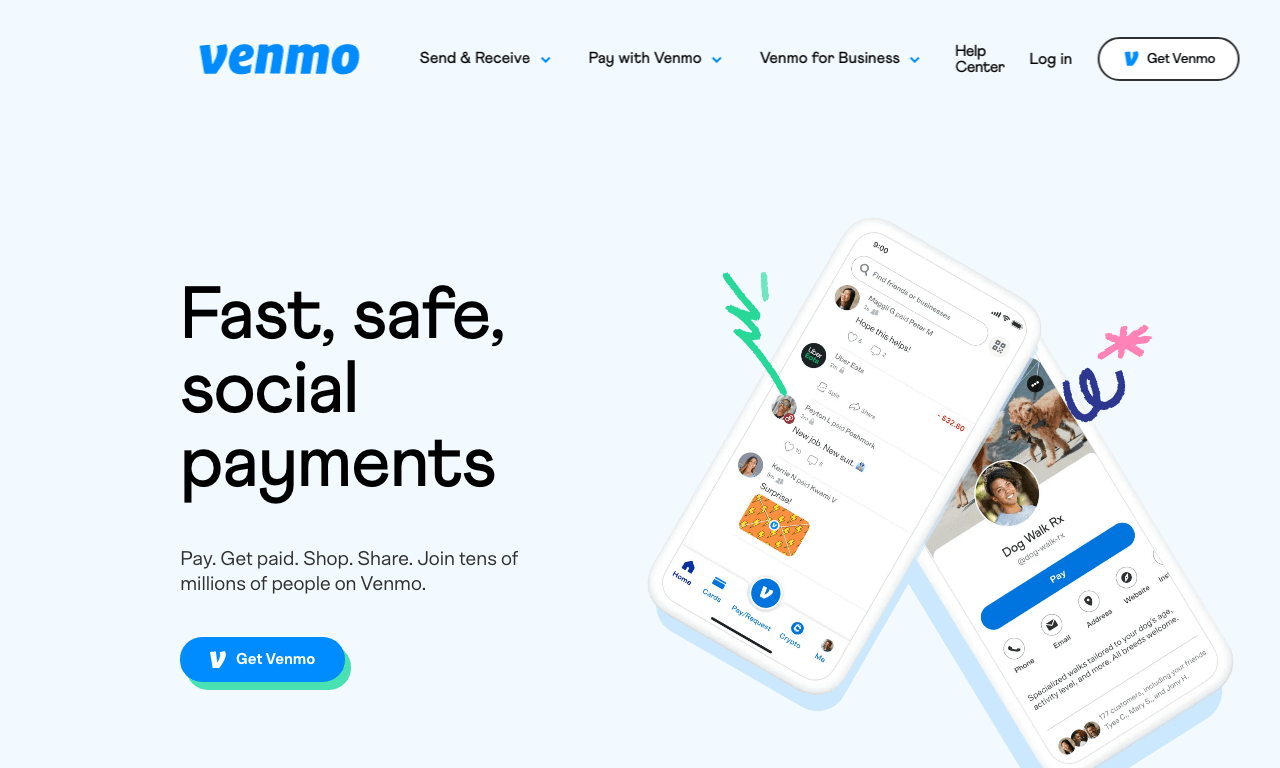 4.1

Venmo is a groundbreaking digital wallet app offering a seamless peer-to-peer payment system designed to improve the way you handle your finances. Its innovative interface allows for secure and efficient transactions, simplifying the exchange of funds among friends, family, or even receiving payments from businesses. Users appreciate Venmo's intuitive design, speed, and convenience, making it the ultimate choice for managing your money in the digital era. Upgrade your financial experience with Venmo, the trusted and popular solution for modern money management.
Pros
Venmo offers a convenient and easy way to send and receive money from friends and family. It eliminates the need for physical cash or checks and allows for instant transfers.
The app has a social aspect, allowing users to see their friends' transactions and even leave comments or messages with payments.
Cons
Venmo's default settings make all transactions public unless users manually change their privacy settings. This can raise privacy concerns for some users.
While Venmo offers free transfers to and from bank accounts, it charges a 3% fee for instant transfers or credit card transactions.
Conclusion: Overall, Venmo can be a useful tool for those who frequently exchange money with friends and family. However, users should be cautious about the app's default privacy settings and consider the fees for certain transactions.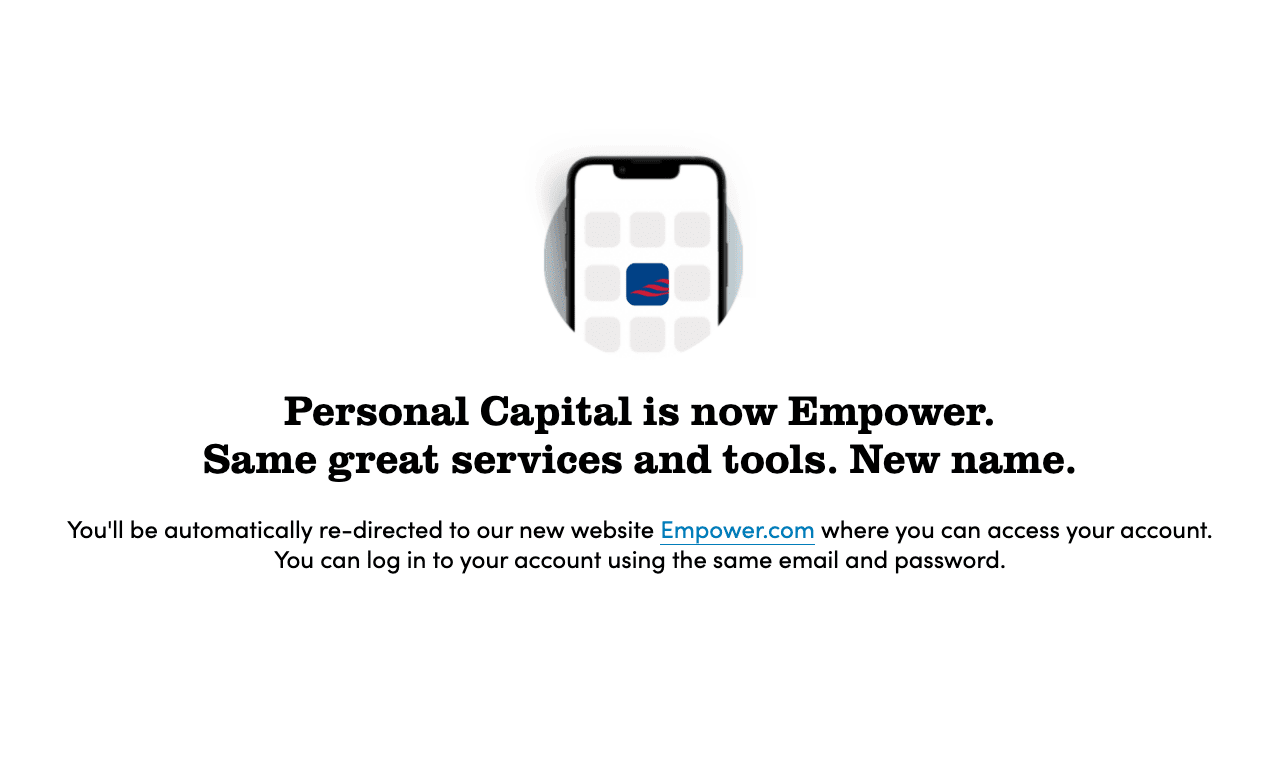 4.0

Discover Personal, the innovative app that revolutionizes self-improvement and personal growth, offering users a seamless experience in tracking and managing various aspects of their lives. With Personal, you can easily set goals, monitor progress, and uncover insights that help create positive and lasting change. Delve into a world of customization and advanced features with the Personal app, fostering productivity and enhancing overall well-being. Experience the ultimate tool for personal development and maximize your potential with the game-changing Personal app.
Pros
Helps individuals keep track of their personal information and appointments
Can provide reminders and help with goal setting
Cons
May require a lot of time and effort to maintain effectively
May not be accessible for individuals without smartphones or computers
Conclusion: While the Personal app can be beneficial for those who need help with organization and goal-setting, it may not be suitable or accessible for everyone. It is important to consider the time and effort required to use the app effectively before committing to its use.
Frequently Asked Questions
Q: What are the top 10 Cleo alternative apps for budgeting and finance in 2023?
A: The top 10 Cleo alternative apps are Dave, Mint, Acorns, Chime, Qapital, Stash, Robinhood, Digit, Venmo, and Personal.
Q: Are there any free budgeting apps like Cleo that can help manage personal finances?
A: Yes, some free budgeting apps like Cleo include Mint, Chime, and Qapital. However, they might have premium features available for an additional fee.
Q: Which personal finance app is best for users who want to invest in stocks and cryptocurrencies?
A: Robinhood is an excellent choice for users interested in investing in stocks and cryptocurrencies as it offers commission-free trading.
Q: Can I trust these alternative finance apps with my sensitive financial information?
A: These apps typically use industry-standard security measures to protect your information. However, it's essential to evaluate the app's security features and read user reviews before proceeding.
Q: How do finance apps like Dave help users avoid overdraft fees?
A: Dave analyzes users' spending habits and alerts them when they're in danger of overdrafting their bank accounts, helping users avoid costly fees.
Q: Which budgeting apps are best for beginners new to personal finance management?
A: Beginners can benefit from user-friendly apps like Mint, Chime, and Qapital, which offer intuitive interfaces and helpful resources for managing finances.
Q: Are there any personal finance apps that focus on environmental, social, and governance (ESG) investing?
A: Yes, Acorns and Stash offer socially responsible investment portfolio options, allowing users to align their investments with their values.
Q: What are the main drawbacks associated with using personal finance apps?
A: Drawbacks can include potential security concerns, fees for certain features, limited customer support, or technical issues with linking bank accounts and syncing transactions.
Q: How do apps like Digit and Qapital help users save money without much effort?
A: Digit and Qapital automate savings by analyzing users' spending habits and moving small amounts of money into savings accounts regularly or by rounding up purchase amounts and saving the difference.
Q: Which personal finance apps are suitable for individuals who need to send and receive payments frequently?
A: Venmo is an ideal choice for those who frequently exchange money with friends and family, as it offers a convenient and easy-to-use peer-to-peer payment system.