🎤Discover Twitter Spaces: Your Guide to Real-Time Audio Fun✨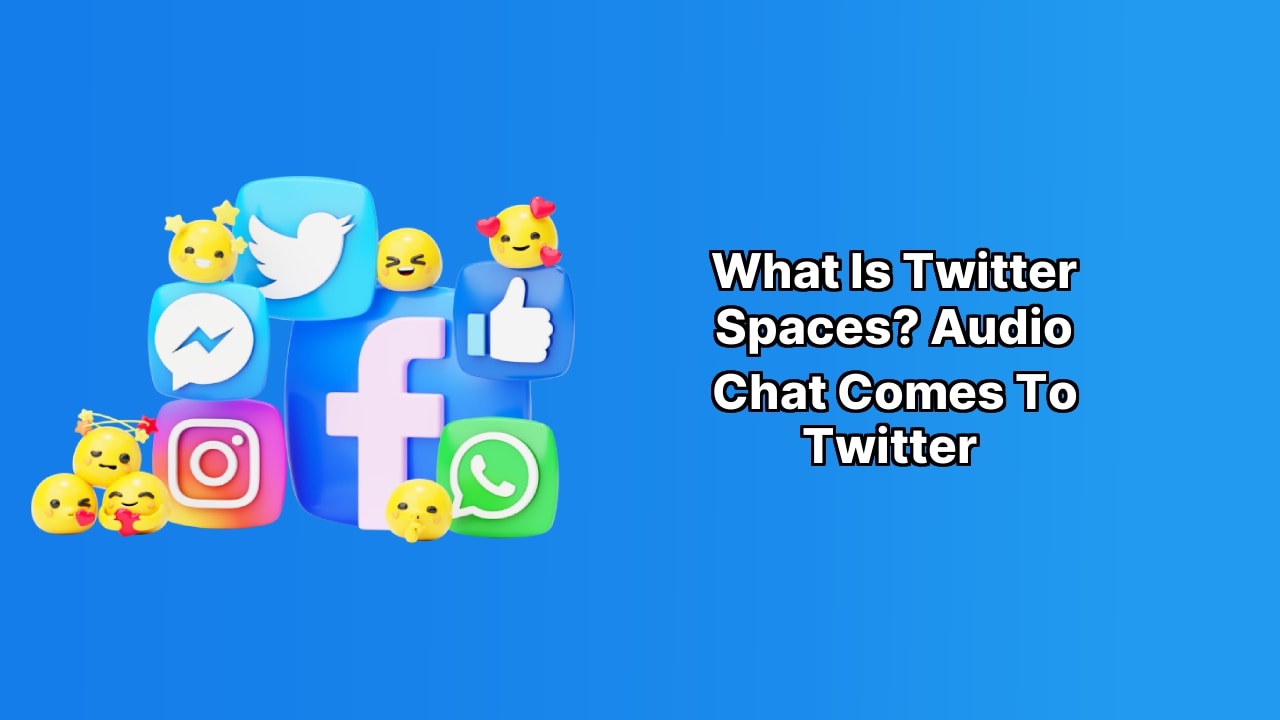 🎧 Hello Awesome People! Let's dive Into the World of Twitter Spaces! 🌍
Are you ready for a fresh dive into social audio?🐬 It's no secret that audio has been taking the social media world by storm.🌩 In 2020, the invite-only audio app Clubhouse created serious hype.⚡ Now, Twitter Spaces is here with an exciting new offer for live audio convos. 🐦 This guide will take you deeper into the vibrant world of Twitter Spaces, explaining how this feature revamps audio convos in real-time. Let's rev up your brand's social networking game! 🥳So, are you ready? Let's go! 💨
1
🚀 Dive Deep into the World of Twitter Spaces! 🎤
What's up, peeps? Remember those days when only images ruled the social media universe? 👽 Things have changed now and audio is taking over. 📻 Remember that wave created by Clubhouse in 2020 when it was launched on an invitation-only basis? Ah, the exclusiveness! 💫 But now, Twitter is boarding a similar spaceship with Twitter Spaces to hold live audio chats. ❤️🔥
So, in this piece, we are flying into the world of Twitter Spaces. Nose-diving into what it is, why it's a great addition to your brand, and how to make it your own. 🪂 So, let's get going, folks! 🎢
2
🚁 What is Twitter Spaces? 🚁
Twitter Spaces is a cool new feature that lets users hold live audio chats on the platform. Think of it as an audio chat room called a "Space" where you can invite other users to participate. 👥 See someone you follow hosting a Space or speaking in one? You'll spot a purple bubble at the top of your timeline for the duration of the chat. 💬
If you have 600 or more followers, you can host a Space on Twitter. Ready to reach out to more folks? Time to expand your Twitter follower squad then! 🤘 Twitter Spaces is open to everyone, including individuals and businesses. Plus, it's open to the public. So, anyone can join in as a Listener. 📢 Up to 13 people can chat in a Space, including a Host and two Co-hosts. 🎤
3
🚂 Why use Twitter Spaces? 🎺
Right now, mind-blowing conversations are happening live! And the best part? No more limiting thoughts to 280 characters! 😱 Speak freely, interact in real-time, and enjoy more open discussions. Spaces makes it easier to create strong connections with audiences, letting businesses engage with their customers more efficiently. Especially with Twitter usage on the rise among consumers. So, it's a great boost for businesses indeed! 💪🎉
4
🎈 How to start Twitter Spaces? 🎯
Wanna host a Twitter Space? You can currently do that only from the Android or iOS app. Even though you can't start one from the web version, you still can join as a Listener. 🎧
As a Host, there are two ways to initiate a Space on Twitter:
Press and hold the "Compose" button then select the icon for new Spaces. This looks like multiple circles in the shape of a diamond. 💎
Tap on your profile image at the top of your timeline, scroll right, and tap on the option to start a new Space. 💡
Once you've started, you can:
Name it in a way that relates to the upcoming chat.
Set up permissions and real-time captions for accessibility. 🌐
Invite speakers and decide the nature of participation. 📲
5
💎 Additional features 💎
Hosting or speaking, you can:
Manage your speakers. You can mute, remove, or block them if needed. 🎚️
Highlight the discussion with pinned Tweets. 📌
Turn on captions while speaking for accessibility. 👥
As a Listener, you can:
React with emojis 😊
View pinned Tweets. ⚡
Follow along with captions or turn them off. 🔄
Tweet or send a private message to other participants. 🤳
Request to speak. 🗣️
Block users or Spaces. 🚫
6
🏁 How organizations can benefit from using Twitter Spaces 🥇
If your business is already leveraging Twitter to build a brand community, Spaces will boost those efforts. Here's how you can use Twitter Spaces to your advantage:
Share company updates or announcements. 💼
Host discussions on trending industry topics. 📊
Nurture your brand community. 🔔
So, from feedback forums to live Q&As and customer service, Twitter Spaces is definitely a game-changer. 🎮
7
🛩️ Upcoming features of Twitter Spaces 🛩️
Twitter is persistently enhancing Spaces for both businesses and individuals. Here's what you can expect in the near future:
Ticketed Spaces: It's an exclusive pass to the conversation. You can create Spaces with a limited number of seats and charge a fee to join the chat. 🎟️💰
Scheduling Spaces and setting reminders: Convenience at its best! Schedule a Space for a later date and time, and set a reminder for your audience. ⏰📢
So folks, let's catch this Twitter wave and keep the 'Space' fun, engaging, accessible, and out of this world! 🌌🤩🌠
8
Unlock the Power of Twitter Spaces! 🚀
What's poppin', folks? I'm here to drop some big news for y'all Twitter users out there! You can schedule your Spaces now for a future date. And guess what? You don't even need to set your alarm 🚫⏰ 'Cause Twitter's got you covered! Just sign up and you'll get notified when it's about to kick off. Sweet, right? 😎
But I ain't just gonna leave you hangin', so hold onto your hats because there's more! The people following you can also set a reminder when they see your Tweet advertising the Space. So your followers won't miss out on any of your awesome content! 🏁
Twitter ain't stoppin' with just Spaces – they're amping things up even more! They're working their socks off to upgrade their live caption feature! Their goal? To make captions more precise so they can be easily understood.🎯 But hey, that's not all! You also get the power to pause or customize them as you please. It's about time we gave a round of applause for Twitter's strides in enhancing accessibility! 👏
Twitter Spaces ain't just a cool new gimmick! With this feature, you can host live audio discussions. You heard it right, folks! It's like having your very own talk show, but on Twitter! 😱
This is your chance to make some genuine connections and truly engage with your audience. Since Twitter Spaces is still fresh off the Twitter oven, it's the perfect time for you to step up your game and use it to your advantage! 🏆
Imagine the possibilities: You can host live Q&As, create a trending podcast, or even tap into the power of live debates! 🎙
You've got the power to engage your audience, build your community, and make your voice heard. 📣 So why wait? Get started with Twitter Spaces today! Check out Twitter's Spaces settings and bring your conversations to life! 🌟
So that's about it, folks! Twitter Spaces is just sitting there, waiting for you to explore and conquer! Go ahead, sign up, set your reminders, customize your captions, and let your voice echo throughout the Twittersphere! 💪🚀
Conclusion:
🔮Forecasting the Future of Twitter Spaces
🚀 We expect Twitter Spaces to evolve and become an even mightier tool for businesses and casual users! With potential features like Ticketed Spaces 💸and advanced scheduling⏱, Twitter is putting its best foot forward. Enhancing accessibility with improved captions will only add to the charm! 🥰
Now's your chance to lead the trend and establish a robust presence on Twitter Spaces. Take swift action and add this remarkable tool to your marketing artillery. Remember, authentic engagement is the key🔑. With Twitter Spaces, you can make the digital experience richer for your audience and your brand. So, let's get talking! 🎤💬 And as always, stay awesome! 🌟
What exactly is Twitter Spaces?
Twitter Spaces is an innovative feature of the social media platform, Twitter. It allows for real-time audio conversations among users. The host of the conversation can create a 'Space' or audio chat room and send invites to other users to join. It's visible as a purple bubble on your timeline if someone you are following is hosting a Space. The feature is open to the public, and anyone can join in as a 'Listener'. Currently, users with 600 or more followers can host Twitter Spaces.
Can businesses also use Twitter Spaces?
Yes, businesses can certainly make use of Twitter Spaces. It enables them to build a more personal connection with their audience and engage them in interesting live conversations, thus widening their offering.
What is the maximum number of speakers that can be in a Space?
A total of 13 people can participate as speakers in a Space, which includes the Host and two Co-hosts.
How can you start a new Space on Twitter?
Users can start a new Space in two ways. First, by pressing and holding the 'Compose' button and then selecting the icon for new Spaces. Second, by tapping on the profile image at the top of the timeline and scrolling right, followed by tapping on the option to start a new Space. Please note, starting a Space is currently only possible through the Android or iOS app, not the web version.
How can the name of a Space be decided?
A Host can give their Space a name relevant to the conversation or even create a hashtag to continue the discussion after the event ends. This also facilitates gathering questions from followers before the event, which can be answered during the live conversation.
Does Twitter Spaces have any accessibility features?
Yes, Twitter takes accessibility into consideration. When starting a new Space, Twitter asks permission from the Host to have their speech captioned in real-time. This creates a more user-friendly environment for users who are deaf or hard of hearing. They are also planning to make Spaces accessible for screen readers soon.
How can invitations be sent for a Space?
A Host can invite people to their Space in multiple ways. They can directly invite speakers via Direct Message, share the Space via tweet or copy the link to the Space and share it elsewhere. There are also options to add restrictions on who can speak in the Space.
What are some additional features of Twitter Spaces?
Twitter Spaces offers multiple features to both Hosts and Listeners. As a Host, you can manage your speakers, pin Tweets to the Space, and turn on captions while speaking to enhance accessibility. As a Listener, you can react with emojis, follow up with captions, request to speak, and block other users or Spaces.
How can organizations benefit from using Twitter Spaces?
Twitter Spaces can greatly benefit businesses, especially those already using Twitter to build a brand community. Spaces can announce company updates or product launches, host insightful discussions on trending industry topics, invite influencers as speakers, and interact with their followers in real-time, thus nurturing the brand community.
What improvements can be expected from Twitter Spaces in the future?
Twitter is constantly working to enhance the Spaces feature. Businesses and users can look forward to features such as Ticketed Spaces – allowing hosts to charge a fee for joining the conversation, scheduling Spaces and setting reminders, and improved caption facilities in the near future.
Is there any restriction on the length of the conversation in a Space?
No, there isn't a restriction on the length of the conversation in a Space. Unlike Tweets, which are restricted to 280 characters, users can carry on discussions for as long as they want in Spaces.
Can a Host control who speaks in a Space?
Yes, as a Host, you can control who can participate as a speaker in your Space. You can choose options to allow everyone, only people you follow, or only the people you invite to speak.
Are all Twitter Spaces public?
Yes, all Spaces are open to the public, which means that any Twitter user can join as a Listener, unless the Host has specified otherwise.
Can Listeners interact in a Space?
Yes, Listeners can interact through reacts, checking out pinned Tweets, following captions, Tweeting or sending a private message to other participants. They can even request to speak if the Host has made the Space accessible for all to contribute.
Can anyone start a Space on Twitter?
Currently, only Twitter accounts with 600 or more followers can start a Space. This availability extends to both individuals and businesses.
Can Spaces be started from the web version of Twitter?
As of now, Twitter Spaces can only be initiated from the Android or iOS app. However, even if you're using the web version, you can still join a Space as a Listener.
Do the Co-hosts count towards the speaker capacity of a Space?
Yes, in a Twitter Space, Co-hosts are counted in the speaker capacity. A Space can have a total of 13 Speakers, including the Host, two Co-hosts, and ten other Speakers.
Can you charge your audience for participating in a Space?
Currently, Twitter is testing the option to create 'Ticketed Spaces', where Hosts can charge a fee for exclusive access to a conversation. Once this feature goes live, users will have the option to monetize their Spaces.
Is there a way to promote my Space while it is ongoing?
Yes. In the lower right-hand corner of a Space, there's an option to 'get more people to join'. This allows you to invite more speakers or make your Space more publicly visible.