📌 Dominate Pinterest Marketing with Top-Notch Analytics 📈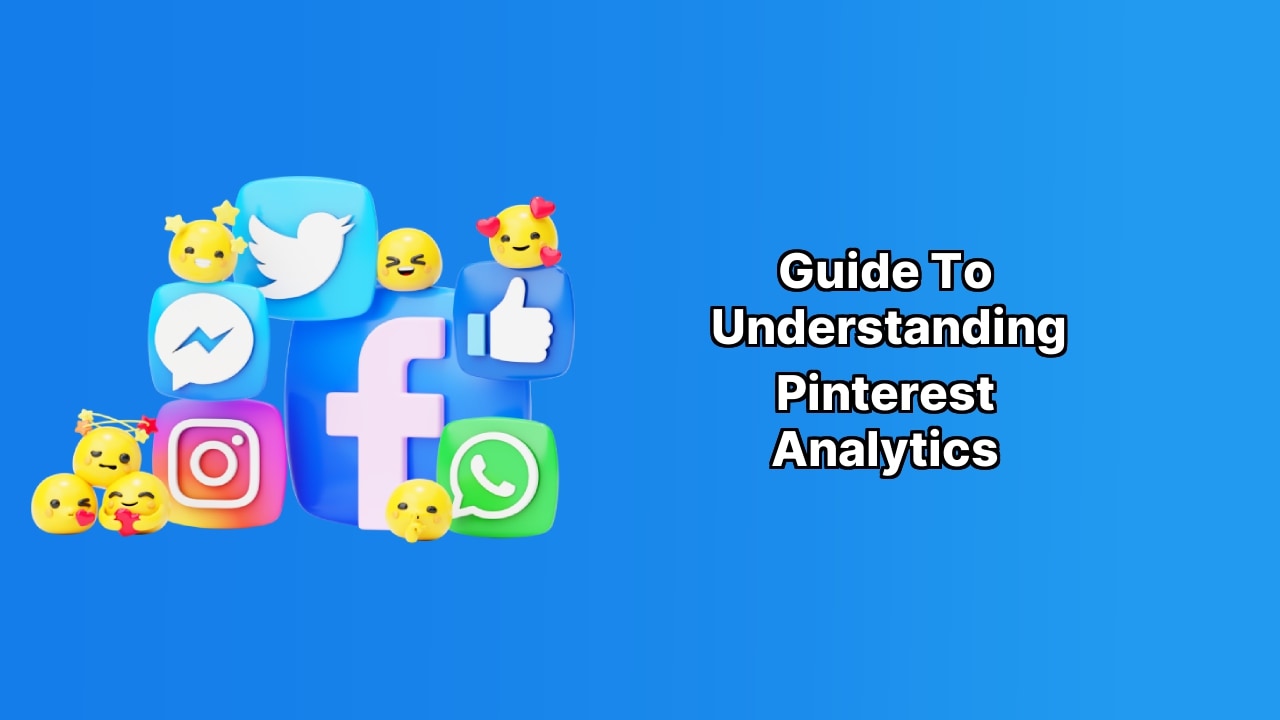 💥 Ever wondered what kind of magic 🪄 you could create for your business if you truly understood Pinterest analytics? Well, it's time to explore that opportunity 🎯! Harnessing the power of this image-sharing platform can skyrocket 🚀 B2C marketer's engagement and provide critical insight 🕵️‍♂️ into your audience. We've got the roadmap 🗺️ ready for you to navigate through the Pinterest landscape, clarify domain-specific terminology 🗣️, use analytics to your utmost advantage 💪, and establish a commanding brand presence. Ready to roll? Let's get pinning! 🔥
1
🚀 Becoming a Pinterest Pro: Unleashing the Power of Pinterest Analytics 📈
Pinterest is not just a flock of pretty pictures, guys! 😱 It's way more than that. It's a breeding ground for awesome content, skyrocketing ideas, and a surefire way for marketers to boost their brand engagement 🔥. Want to know who's obsessing over your content and how? Dive deep into Pinterest analytics and get ready to be amazed. 💯
2
📌 Starting with Pinterest Analytics: The Basics
Here's the lowdown ✨. To use Pinterest analytics, you need a business account and your website needs to be claimed on Pinterest. After that, you've unlocked a whole new level of Pinterest where you can view your pin performance 🏆 and set up snazzy ad campaigns. Check it out, fellas! 😉
🔖 Add an HTML tag to your webpage, or
🔖 Download an HTML file provided by Pinterest and upload it on your site, or
🔖 Make a TXT record to your domain name system (DNS).
When users pin from your claimed website, your profile photo shows up for an extra personal touch! 💼 📸
3
🔍 Decoding Pinterest Analytics Terminology
Confused with impressions and viewers? Let's break it down! 🧐 Impressions mean the number of times users see your pin, whether in a feed, search results, or category pages. On the other hand, viewers are the folks who have seen at least one of your pins. 📍
4
🎯 Aiming for Audience Growth
Pinterest counts followers just like Twitter. And when someone follows your account, you'll get a handy-dandy notification. Guess what? The game-changer Sprout Social will keep you updated with new comments, posts, and your audience growth! BAM! 🎉
5
📅 The Nitty-Gritty of Pinterest Publishing
Pinterest isn't a sprint—it's a marathon. Consistent and thoughtful posting is your ticket to victory. 🏅 Plan your Pins, schedule them, and voila! They will pop up next to all your other scheduled posts. The scheduling feature of Sprout also offers ViralPost, a feature that studies your previous post timings and schedules the upcoming ones for times with the highest engagement. Talk about smart! 🧠
6
💡Individual Pin Analytics: A Lighthouse in the Fog
Check out the performance of each Pin hassle-free. Derive insights from counting user comments, saves, and clicks. The top-ranking Pins? Those are the ones with a surge of saves or clicks. It's that simple! 💪
7
📎 Tapping into Top Website Pins
Once you claim your website, get ready for some fun data analysis! 📊 Discover which Pins from your website are getting the most impressions, saves, and clicks. Use these insights from your top Pins to review and revamp your Pinterest strategy. 💎
8
🔭 Venturing into Audience Insights
To hit the bull's eye ⚡, you need to know your target audience inside out. Check out Pinterest's Audience Insights page for a peek into your audience's demographics and key interests. Use this precious intel to create Pins that really resonate with your peeps! 🎳
9
📈 Boosting your Impact with Pinterest Analytics
With about 430 million stunningly active users, Pinterest can be a gamechanger for your social media campaigns. Just be sure to use those Pinterest analytics right! The insights you gain will help you create more engaging content, better understand your audience, and enhance your overall social media strategy. 🚀 So, what are you waiting for? Get busy pinning, and let Pinterest analytics work its magic! 🌟
Conclusion:
💫 Pinterest, with its 430 million monthly users, is a goldmine 💰 waiting for you to unearth! By decoding Pinterest analytics, you can fuel ⛽ your social media campaigns, tailor content to your audience's preferences, and optimise your strategies across all digital platforms. Dipping your toes into the Pinterest universe might just be your next BIG step 🐾 towards business success 🏆. Time to keep up with the competition, get sprucing with Sprout, and let your content blaze a trail! 🔥 Let the Pinterest games begin! 💪
What is the primary purpose of Pinterest as a platform?
Pinterest provides a platform for sharing and discovering images, ideas, and various content. It is particularly valuable for B2C marketers aiming to enhance brand engagement and analyze audience behavior. Using Pinterest analytics tools, it's possible to identify who is most interested in your content and learn about their interaction patterns.
What are the prerequisites for accessing Pinterest Analytics?
To access Pinterest Analytics, you need to have a business account on Pinterest. The setup process is relatively simple. Additionally, you need to claim your website, a step that verifies your identity and allows you to see analytics for Pins created from your site. After doing so, a small globe icon appears next to your URL on your Pinterest profile. Claiming can be done through three methods: by adding an HTML tag, uploading Pinterest's HTML file to your site, or adding a TXT record to your DNS.
How can I boost branding on Pinterest?
Increasing visibility on Pinterest can be accomplished by creating a business account and claiming your website. Once you've performed these steps and users save a Pin from your claimed website, your profile photo appears as a form of subtle branding endorsement. Furthermore, you can deploy strategies such as installing a save button on your site for easy pinning, using a Pinterest tag to track promoted Pin interactions, or enriching pins with more information using Rich Pins.
What does the term impressions mean in Pinterest analytics?
In Pinterest analytics, impressions refers to the total number of times one of your Pins has appeared in a user's feed, search results, or category results. Comparing impressions with the number of viewers can provide insights into audience engagement, indicating whether adjustments to your SEO might be necessary.
What is the function of the Boards with top Pin impressions feature?
The Boards with top Pin impressions feature on Pinterest's analytics provides insights on how your different boards are performing in terms of user engagement. This aids in understanding where to direct your focus and whether adjustments to your Pinterest strategy are necessary.
How can I monitor audience growth on Pinterest?
On Pinterest, you can monitor your audience growth through the number of followers. Tools like Sprout Social's Pinterest Profiles Report can provide detailed information about audience growth for specified reporting periods and insights into the performance of your Pins, aiding in assessing the effectiveness of your content.
What does consistent pinning mean for a brand's Pinterest strategy?
Consistently pinning is essential as the effectiveness of a Pinterest strategy often requires a long-term commitment. Brands should strive to maintain a steady stream of new Pins to remain visible and engaging to their audience. Tools like Sprout's Publishing Calendar can be instrumental in scheduling posts to ensure consistent pinning.
What are the types of individual Pins we can find on Pinterest?
Pinterest categorizes individual Pins into two types: Pins and Saves. Pins are originally created or uploaded by you, while Saves are Pins created by others that you have saved to your own board. For each Pin or save, you can evaluate performance through metrics like the number of comments, saves, and clicks.
Why is it helpful to claim your website on Pinterest?
By claiming your website on Pinterest, you gain the ability to see the content that users are saving to Pinterest from your site. This valuable insight, provided in the native analytics' Website section, can guide you in fine-tuning your Pinterest strategy based on consumer behavior and preferences.
What information can be gathered from the Audience Insights page on Pinterest?
The Audience Insights page offers vital information about your audience and, in general, the Pinterest user community. You can explore audience demographics like age, gender, location, and device usage. Additionally, you can dive into categories and interests they are attracted to, helping you to generate more tailored content.
How can Pinterest analytics help in marketing?
Pinterest analytics offer valuable insights about what type of content resonates well with your audience, thereby facilitating the creation of more effective content. Furthermore, website analytics can shed light on which aspects of your site are proving the most attractive to viewers, guiding further optimization of your strategies not only on Pinterest but also on other social platforms.
What are Pinterest's follower notifications?
Pinterest sends notifications anytime someone starts following you or your boards. These followers represent users who have taken an interest in your entire account or specific content, respectively. Such notifications can be a valuable source of feedback on your content's effectiveness at attracting attention.
What does Pinterest's Average Pins Per Day metric represent?
On the Sprout Pinterest Profiles report, Average Pins Per Day indicates how frequently you are pinning content on Pinterest. If your strategy involves maintaining a consistent pinning schedule, monitoring this metric can help ensure you're meeting those objectives.
What is the role of Rich Pins on Pinterest?
Rich Pins are a Pinterest feature allowing for more information to be included within a Pin. When a user Pins from your site, this additional information enhances the detail available within the Pin. Rich Pins thus enable you to provide greater context and value from your content.
What can the comparison tool on the Audience Insights page show?
The comparison tool on the Audience Insights page allows you to benchmark your audience against the general Pinterest user base. This can provide valuable perspective on how your audience stands out, and which of their interests overlap with the wider Pinterest community.
What does the term Viewers imply in Pinterest analytics?
In Pinterest analytics, Viewers signifies the number of people who have seen at least one of your Pins. Comparing viewer count with impression counts can help understand the levels of engagement your content is generating.
How does the follow button function on Pinterest?
Once you've claimed your website, the Pins that users create from your website will include your profile photo and a "follow" button. This makes it easy for users to follow your Pinterest profile, thus potentially expanding your reach and furthering engagement.
How can I identify the top-performing content on my Pinterest profile?
The Pinterest analytics offers a feature known as 'Power Pins'. It's a compilation of your Pins that have accumulated a high number of saves, clicks, and repins, effectively representing your most popular Pins. This data can significantly assist in refining your Pinterest strategy.
What's the significance of seeing an affinity score in Pinterest's Audience Insights?
The affinity score in Pinterest's Audience Insights reflects how interested your audience is in a specific topic relative to the rest of Pinterest. If a topic has a high affinity score, it indicates that your Pins on that topic are resonating well with your particular audience and may warrant more focus.
What is Sprout Social's ViralPost functionality?
ViralPost is a unique feature within Sprout Social that schedules posts based on times when historical engagement has been highest. It's a learning tool, so the more you post, the better it becomes at determining when your audience is most active, thus optimizing the timing for your posts for maximum engagement.